http://i.picasion.com/pic74/35db76de63278e31f36fc93ee033db80.gif
both Brother
Angelo Montana and Brother Tony Pracsovic's
obituary notices in the Spectator.. Bro. Angelo's funeral Mass is this morning at 10:00am, and Bro. Tony's is on Monday at 10:30am at the parish. Vivat Jesus
HISTORY OF THE BISHOP JOHN FARRELL ASSEMBLY

The idea of a new Assembly began in the mind of one man - SK Vern Nelligan, who at the time was Master of the Fourth Degree, District 2. There were two Assemblies in the Hamilton Area then - Bishop Ryan Assembly, and Father Sean P. O'Sullivan Assembly.

There were a number of problems to overcome. The first was to gain support for the new Assembly, and the second was to find worthy people

to help him establish it. Sir Knight Vern Nelligan started by approaching the other two Assemblies for permission to speak to members living in the area for the new Assembly.

To help him in this task, he named a formation group consisting of Sir Knights Frank Morelli, and Walter Morrissey, as well as Sir Knights, Paul Coughlin and Dr. Romy Anastasio.

This area and the Parish Councils in each section were negotiated with to ensure an equal distribution of councils and members.

Recruitment drives took place at each of the councils now in this jurisdiction. All of this work was completed within 30 days and the charter was applied for and approved within 60 days. The name of Bishop John Farrell was approved by Bishop Tonnos who attended the Charter Night held in December of 2007.

Each member of the organizing team has served as an officer of the Assembly, including Sir Knight, and Former Master Vern Nelligan, who is presently the Faithful Scribe.

The recent history of the Assembly would not be complete without mentioning the activities of the Colour Guard. This is the most visible branch of the Knights of Columbus, and it is offered only in the Fourth Degree. The Colour Guard is what the public sees in action, whether at a Mass, a funeral, or some other special event. The Colour Guard of the Bishop John Farrell Assembly has been very busy over the past five years, under the direction of its commanding officers. These have included Sir Knights Paul Coughlin and Dr. Romy Anastasio and - of course - the members of the Colour Guard themselves.



COMPASSION (The depth and breadth of it is truly amazing!)

A man was sitting on a blanket at the beach. He had no arms and no legs.
Three women were walking past and felt sorry for the poor man.

The first woman said 'Have you ever had a hug?'
The man said 'No,' so she gave him a hug and walked on...

The second woman said, 'Have you ever had a kiss?'

The man said, 'No,' so she gave him a kiss and walked on.

The third woman came to him and said, 'Have you ever been f****d?'

The fellow's eyes lit up and with a big grin he said, 'No.'

She said, 'You will be when the tide comes in.'

ARAW, SIKSIKAN SA JEEP:

MISS: mama, usog naman dyan ng konti. IPIT NA ANG PEARLY SHELL KO EH!

MISTER: Buti ka pa, ipit lang ang pearly shell mo.. Ako nga, BASAG NA ANG TINY BABOLS KO!!!

------------ --------- --------- ----- ------------ ------


There's this girl in a disco who walks to a man and asks:

GIRL: Marunong ka bang mag-SWING? At this point, yumabang ang guy and says-
Bakit? mukha ba akong Dance Instructor?

GIRL: Hinde, mukha ka kasing UNGGOY!!

------------ --------- --------- ---


QUESTION: Ano ang difference between PANTY and Stage Curtain?

ANSWER:

Ang Stage Curtain kapag binaba, tapos na ang SHOW. Ang PANTY pag binaba, IT'S SHOWTIME!!




---


Jun-Jun: Inay! Ako lang ang nakasagot sa tanong ng titser namin kanina!

Inay: Very good! Ano ba ang tanong ng titser ninyo?

Jun-Jun: "Sino ang walang assignment?"





bobo1: Pare, alam mo ba tawag sa paniki na mababa ang lipad?

bobo2: hindi eh! ano ba pare?

bobo1: Lowbat pare! Lowbat!





Holdupper: Pili ka, wallet mo o pasabugin utak mo?
Biktima: Ikaw na bahala....bastaa pareho po yan walang laman!





TEACHER: Anong similarity nina Jose Rizal, Andre s Bonifacio, Ninoy Aquino at Apolinario Mabini?

STUDENT: Ma'am, pagkaka-alam ko po, silang lahat ay pinanganak ng holiday! ?





Greg : Sobra na talaga ang katangahan ng kumare mo. Ang akala niya, ang LAWSUIT ay uniporme ng pulis!

Joshua: Sus! Tanga nga! Eh di ba, uniporme ng abugado yun?!





Sa isang ospital...

Lola (may cancer) :

Doc, anong gag awin nyo sa akin?

Doc : Che-chemo, lola..

Lola: Ano kamo?

Doc: Che-chemo po lola.

Lola : Titi mo rin! Bastos ka! Walang modo

___________________

Nanay: Bobo ka talaga! 1 to 10 lang di mo kayang bilangin?

Anak: Mas bobo si tatay nay, kasi narinig ko minsan sabi, "tama na inday, hanggang tatlo lang kaya ko."




---

Overseas call

IDD call from US:

Husband: Hon, musta ang tindahan?

Wife: Department store na!

Husband: Ang tuba-an?

Wife: KTV bar na!

Husband: Ang mga tri-sikad?

Wife: Taxi na!

Husband: Ang dalawa kong anak?

Wife: Lima na!





Juan: Pare, noong mayaman pa kami, nagkakamay kaming kumain. Ngayong mahirap nakami, nakakutsara na.

Pedro: Baligtad yata?

Juan: Mahirap kamayin ang lugaw, pare!





Madre't sakristan

Madre: Ano ang apelyido mo, iho?

Sakristan: Alam nyo na ho yun sister, lagi nyo po yun hinahawakan. .

Madre: Susmaryosep! Bayag ba ang apelyido mo?!

Sakristan: Sister naman, Rosario po.





Pupil: Mam, bumubukol po ba ang utot?

Teacher: No! Definitely not! Kasi hangin lang yun! Remember, hindi bumubukol ang utot....

Pupil: Naku patay! Tae na to!



Add the below HTML to the body of your page.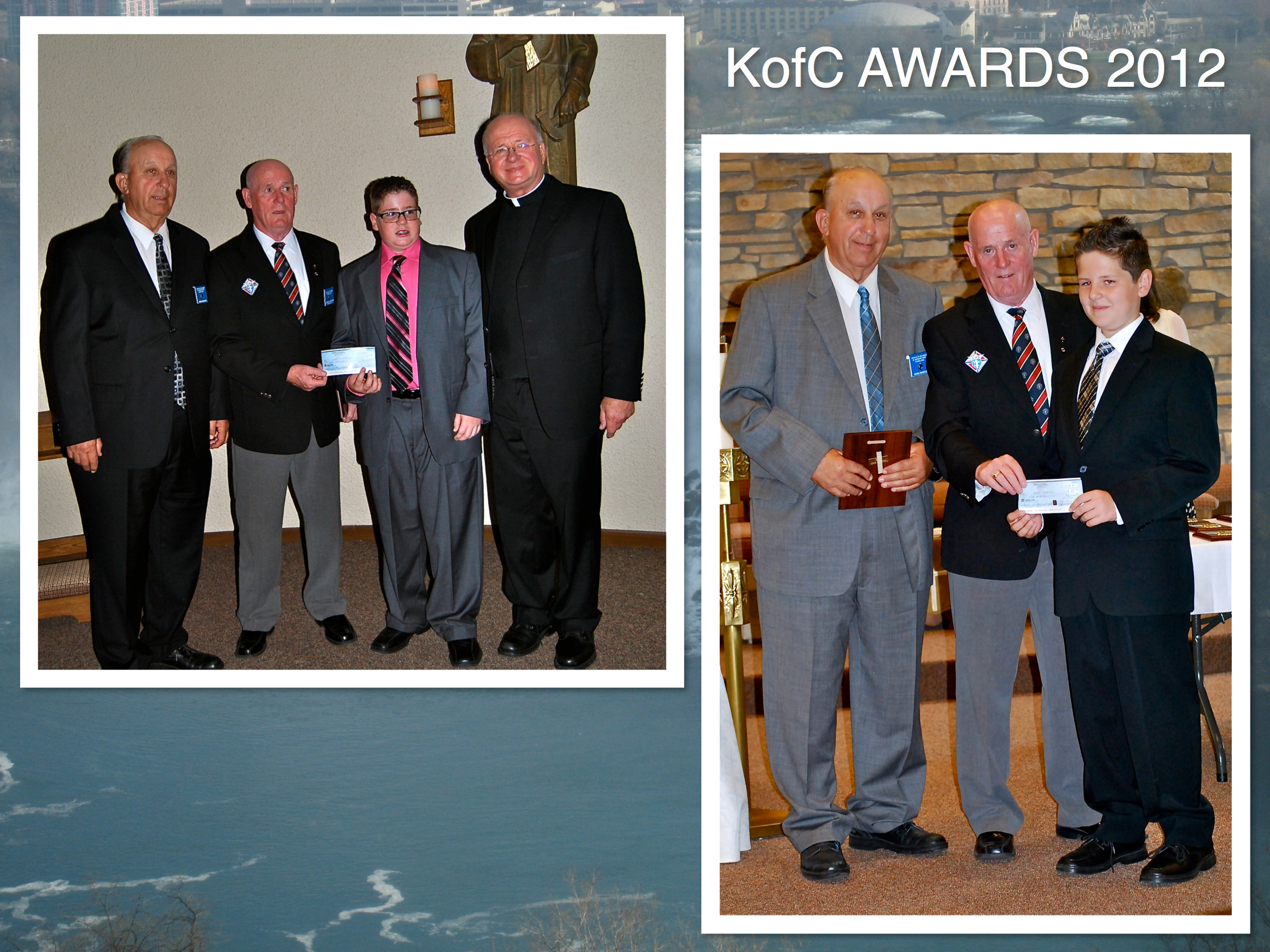 OLD WEBSITE ADDRESS: http://fel639.tripod.com/KofC9553/index.htm
http://ontariokofc.ca/presentations/June_2011/GK_Training.wmv
not on Website
Bob Chwalyk <rchwalyk@shaw.ca
Gary St Germain <garyst.germain@gmail.com
Gregory Watson <watson.gregory1@gmail.com
John Stewart patjohnst2009@yahoo.ca
Mike Cusick <mikecusick127@hotmail.com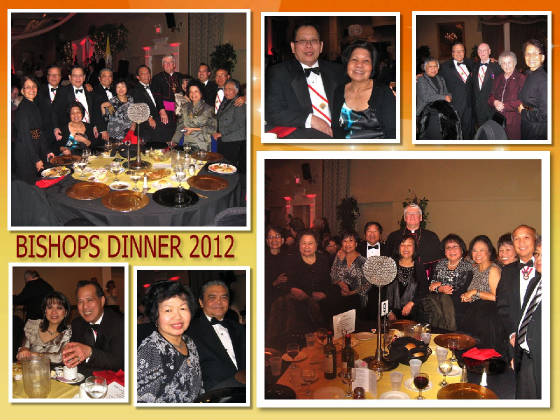 JUNE EXEMPLIFICATION
Brother Knights:

Second Ontario District – June 2008 Exemplification

THIS YEAR, THE ENTIRE PACKAGE IS BEING PRESENTED ELECTRONICALLY ON THE "SECOND ONTARIO DISTRICT WEBSITE" WHICH WILL SERVE AS THE PRIMARY SOURCE OF REFERENCE INFORMATION

On opening the site click on "Exemplification".

If you don't want to read the entire package, --- click on the "Topic Links" provided in the directory to take you directly to the section of the document that you are interested in reading. All of the supplementary forms provided not only have links in the "Topic Links Directory", – but in the body of the package as well.

And last of all – PLEASE SAVE THE UNDERNOTED IN YOUR "FAVOURITES," -- AS I HOPE THAT YOU WILL visit this site MANY TIMES OVER THE NEXT 5 MONTHS.

I am hopeful that this new method of presentation will allow us to spread the message of the Fourth Degree more effectively in 2008 and create yet another banner year for new membership in the Second Ontario District.
Third Degree Exemplification


January 13, 2008


The Ontario State Third Degree Exemplification will be hosted by Council 1454 with the degree team from Grimsby. The host is district #8 and the District Deputy is John Stewart.
Councils Christmas Party

December 18, 2007


All members and their spouses are encouraged to attend this annual get-together. It is a great opportunity to share the joy of the season in the spirit of unity and fraternity. Bring your favourite sweet or fruit dish or cheese platter

Brother Angelo Venditti and John Capostagno will bring their guitars for Christmas caroling and will be in the hearth room at 7:00 PM


2007 $1000.00 CHRISTMAS RAFFLE for Dec. 9th


We again call upon YOUR charity and generosity. I am sure you concur with me, it sure would be nice to win the prize and donate it to the charity of your choice.

RETAIL SCHEDULES:

1) Oct. 17th to Dec. 9th FORTINO'S Mall Road 7 days a week.
Times: 11-6 & 2-5pm

2) Nov. 3 Bazaar St. M.M. School Gym 5-6 pm.

3) Nov. 10th & 11th FORTINO'S Fiesta Mall - Dwayne.

4) Nov. 17th & 18th FORTINO'S @ Hwy.53 and Hwy.20. Times 10:00 7o 2:00pm. ( Steve & Nick) If enough help, we could do 3:00 - 5:00 pm Shift.

5) Dec. 9th DRAW DAY @ FORTINO's 65 Mall Road 4:00PM.

Please if you do buy this tickets, returns can be sent Dec. 1st to:
St. Margaret Mary Parish c/o KofC 9553
or Grand Knight Gary Thomas
at 20 ldlewood Avenue,
(Home) 905389-4887
or Chairman Bruce Coughlan
905-575-7601.


What:
When:
Where:
Prizes:



Eleventh Annual Christmas Raffle
December 9th, 2007, at 4:30
Fortinos 65 Mall Road, Hamilton
First Prize guaranteed $1000.00 Shopping Spree
Second)Prize $100.00 Gift Certificate
Third Prize $50.00 Gift Certificate

$14,507.07 given to date.

Ticket Price: $2.00 each or $20.00 for book of 10
Charity License # M56046


DESIGNATED CHARITIES FROM PROCEEDS OF THE DRAW:
1) Good Shepherd Centres.
2) Community Living, Hamilton.
3) Society of St. Vincent de Paul.
4) Wesley Urban Ministries.
5) Salvation Army.
6) Stroke Recovery Association'
7) Neighbour to Neighbour Food Bank Centre.
8) Cancer Assistance Program.
9) Stoney Creek Food Bank.


Submitted by:
PGK Bro. Don Stacey
 
 
 
 
 

Dates:

Upcoming Events:

 
 


1. October 16th

2. October 17th
3. October 19th
4. October 22nd
5. October 27-28th
6. October 30th

7. October 31st
8. November 1st
9. November 2nd

10. November 3rd



6pm-8pm Mass-8pm
Meeting state treasurer Arthur Peter's Guest Speaker
Shopping Spree -@ Fortino's Mall Road till Dec.9th
Set up Spaghetti Supper
Spaghetti Supper
Keep Christ In Christmas, All Masses Donations Only
Knights involved in start of the mission
Parking assistance (time=5:45pm)
Parking assistance (time=5 :45pm)
parking assistance (time=5:45pm)
4pm Set Up bazaar
Parking assistance (time 5:45pm)
Bazaar Selling tickets
1. Shopping spree
2. Turkey Roll
3. Penny sale


Submitted by:
GK Bro. Gary Thomas

 
 
 
 
 
 
 
 
 
 
 
 
 
 
 
 
 
 
 
 
 
 
 
 
 
Bishop John Farrell Assembly 3027
Charter Night Dinner

5:15 Mass
Corpus Christi Parish
1694 Upper James St.
Hamilton, ON.

6:30 Dinner
Knights of Columbus
1527 Upper James St.
Hamilton, ON.

$40.00 per Ticket

FORMAL ATTIRE TUXEDO WITH BALDRIC (For Sir Knights)
Pastoral Letter on Euthanasia

Written by Bishop Anthony Tonnos


Dear People of Hamilton Diocese,

I write to bring to your attention a matter of grave importance that calls for our prayer and action. Our federal Parliament could very well be soon debating the issue of euthanasia and assisted suicide.

In June 2005, a private member's Bill (Bill C-407) was given first reading in the House of Commons. Reports indicate that it will likely be given some priority by the federal government. Indeed, the Attorney General of Canada had declared some months ago that it was time to look closely at the case of euthanasia and assisted suicide.

Promoters will undoubtedly seek to frame this debate in terms of compassion for those who are suffering. However, true compassion consists in alleviating suffering and in showing special respect to the dignity of a person whose life is weakened. It does not and cannot consist in bringing that person's life to an unnatural end. In fact, what is proposed by the Bill is the taking of a human life when a person is most vulnerable.

A recent statement from the Canadian Conference of Catholic Bishops, issued in response to Bill C-407, makes the following point: "At the moment a basic question is being asked: Can Canadians, who are so concerned about abuse against the sick, the elderly, the handicapped and the vulnerable, entertain the possibility of legalizing the most extreme abuse, killing another person?"

In our Catholic tradition, life is a gift from God and is, therefore, to be respected and protected from conception to natural death. Please contact the Prime Minister and your Member of Parliament to make clear your opposition to any effort to legalize euthanasia and assisted suicide in Canada. We must act without delay.

Yours sincerely in Christ,

BISHOP OF HAMILTON

Find a Member of the Canadian Parliament

VIDEOS:
| | | | | | |
| --- | --- | --- | --- | --- | --- |
|   |   |   | 2009 NEWSLETTER |   |   |
|   | SEPTEMBER 2009 |   | JANUARY 2008 |   | MAY 2008 |
|   | |   | FEBRUARY 2008 |   | JUNE 2007 |
|   | NOVEMBER 2007 |   | |   | JULY 2008 |
|   | |   | APRIL 2007 |   | AUGUST 2008 |
In observance of Holy Week, I am sharing you this video to remind us that God loves us so much...
Now that its safe to publish a more detailed personal members data for the use of social and program director and the Council in general, members are encouraged to update their Bios. Please Email me your update. Thanks.

 
 
Fourth Degree: The Visible Arm of the Order
(20 Minutes)
Below is the list of current volunteers to sell tickets at Limeridge. There are still open times to be filled. To view an enlarged readable list click on it and pick your chosen time and let Bro. Don or Gary know. Thanks for your help...
Inactive Emails:

BllSullivan@netscape.net
bdcstacey@sympatico.ca
FASSER sathire702@hotmail.com
MarVic@mail.acncanada.net
RomyFA@quicklic.net
mfasalvatore@guickclic.net
richard-moore@dofasco.ca Webshield.SMTP.V4.5.MR2.Mail.Service@sdwrint1.dofasco.ca
Application for Trillium awards
AN INVITATION FROM THE MARRIAGE ENRICHMENT COMMITTEE:


DEAR BROTHER KNIGHTS and FAMILIES
Mark your calendars.


Our 5th Annual Valentine Dinner & Dance
to celebrate Christian Marriage will be held
Saturday, February 10th, 2007 at Piazza.

6:00 pm - Live Jazz
7:00 pm - Candlelight Dinner
9:00 pm - Dance to a live band "Reflection"

To reserve your tickets please contact Mary Jo now at 905-575-5922
or EMAIL Mary Jo Dunn here

Reserved tickets will require payment
by December 15th. This would make a great Christmas gift!

(* for parish married couples only)