Carigara's 437th Founding Day Anniversary - Adlaw Han Kaigara - culminated with a high note with the Night Dance Contest held at the Kan Gara Gymnasium last January 25, 2008. Visitors and spectators filled up the venue up to the rafters.

The dances in competition were anchored on Retrospect: People, Events, and Fads of Carigara from the 1960's to the 2000's.

Competing to level best performance were: DepEd Carigara I District, DepEd Carigara n District, Eastern Visayas State University (EVSU) Carigara Campus, Carigara National High School Main, Carigara National High School Annex, Carigara School of Fisheries, Dept. of Public Works and Highways, and the Local Gov't. Unit of Carigara.

The presentations echoed memories of the past as the contestants swirled, swayed, and stretched to the music in multi colored costumes, bringing back the days to reminisce like the Carigara Liner bus rides, the oldest Carigara Movie houses, Malayan Theatre and Liberty, and Carigara's most beloved and unparalleled "Dancing Pair, the late Salvador Segovia Sr. and Maria Torrevillas.

Judges decision had the Dept of Public Works and Highways (DPWH) as first placer; Carigara School of Fisheries (CSF), second; and Local Gov't Unit of Carigara, third. The presenters gave a performance level which left the Board of Judges amazed and puzzled, making decisive decisions none the less.

Gracing the occasion were Vice-Governor Mimietta S. Bagulaya; Board Member for 2nd District, Leyte, Hon. Simeon Ongbit Jr.; Mayor AnIie G. Apostol; Hon. Vice-Mayor UJpiano U. Arpon; Municipal Administrator Myla L. Aguilar; Hon. Benito B. Go, Jr. Liga President, Hon. Adriano Llovia, SK Federation President; SB Members Hon. Dennis N. Garay, Hon. Santiago Gil Lloren" Hon. Esteban B. Go, Hon. Anabella N. Crisostomo. Hon. Joenlee C. Crisostomo. Hon. Mildred C. Modesto, employees of various agencies, and teachers. A good number of dance enthusiasts also witnessed the affair.

Panel of judges were Executive Assistant to the President of the Leyte Normal University of Tacloban City Mr. Joey N. Lianza; Mr. Roland Calleja, Assistant Director of the Leyte Kalipayan Dance Company; Antonio Cinco Jr. Chair of the TWO Kasadyaan Leyte and Secretary of the Leyte Province Tourism Culture and Arts Council; Mr. Michael Carlo C. Villas, Editor in Chief of Tribune Eastern Visayas; and Vicente P. Jaingue Jr., Regional Awardee of Balitaw Dancing

The night was a fine retrospect of Carigara's historic past its people, events, and fads from 1960 to 2000

Highlight of the night's affair hosted by Dr. Marita T. Gariando, Chief, Carigara District Hospital, was the awarding of Prizes to the winners of the Karayapan Festival Street Dancing and Presentation Contest chaired by Hon. SB Member Anabella N. Crisostomo with co-sponsors: Ron SB Member Santiago Gil Lloren and the Administrator's Office, together with other competition winners.

A. Street Dancing

High School Category
1st. Carigara Nat'l High School, Main
2nd Carigara Nat'! High School, Annex
3rd Carigara School of Fisheries

Elementary Category
1st Carigara n District
2nd Carigara I District

B. Presentation

High School Category
1st Carigara Nat'l High School, Main
2nd Carigara Nat'l High School, Annex
3rd Carigara School of Fisheries

Elementary Category
1st Carigara n District
2nd Carigara I District

C. Float Parade

Sponsor: Hon. Benito "Jun" B. Go Jr.

1st Cluster 6 Conciliar District of SB Member Clint Rafael P. Tonolete, composed of Brgys. Hiluctugan, Canlampay, Uyawan, Canal, Barugohay Central.
2nd Cluster 3, Conciliar District of SB Member Anabella N. Crisostomo, composed of Brgys. Manloy, San Juan, Nauguisan, Tangnan. and Bislig.
3rd Cluster I, Conciliar District ofHon. Mildred C. Modesto, composed of San Isidro, Tmaguban,. Candigahub, Camansi, and Tigbao.

D Basketball Inter-Town Tournament

Sponsor: SK Federation headed by Gilberto Tolosa

1st Manuel Sia Que Team (Dulag,. Leyte)
2nd Laskie Team (Carigara. Leyte)
3rd GCG Mate Enterprise Team ( Carigara)
Everyone gyrated in the dance floor and enjoyed that night to the max.

- Leonor R Reamillo
HCCC Faculty Member

One of the activities during the Founding Day Anniversary was a Fair Trade Law Enforcement and Monitoring Activity conducted by the Dept. of Trade and Industry, Leyte Team, headed by Senior Trade and Industry Specialist Celito Francisco L. Yap and staffers Josefina M. Gaspay, Legal Officer; Candelaria Duavis, Morris Gisain, and Abelardo Zacarias, and other Trade and Industry specialists who didn't want to be identified.

As a result of the 3-day activity, a total of 38 establishments in Carigara were apprehended and advised to have their business name registered in compliance with Act 3883, otherwise known as the "Business Name Law,"

Not wanting to be penalized, violators had their business name registered immediately. According to the DTl team, Approved Business Name Certification will be released at the LGU-Carigara through the Mun. Treasurer's Office to save time and expense, instead of going to Tacloban.

Barugo, Capoocan, Tunga, and other nearby towns were also spot checked by the Dept. of Trade and Industry Team in their Fair Trade Law Enforcement and Monitoring activity.

In celebration of the 437th Founding Anniversary of Carigara, the usual Pedi-cab and Mountain Bike challenges were weeklong activities of LGU Carigara. Participants came from Tacloban City and as far as Basey, Samar.

In the 10k Marathon race which started from Tunga, Leyte, Jordan Bacong of Brgy. San Mateo bagged the first prize; While Boyet Quimno got the second prize, and Dennis Ibanez of Brgy Jugahan, the third. On the pedicab race which started from Jaro, Leyte, the winner was AIdo Bacarisas of Brgy. San Mateo, Renie Gariando of Brgy Guindapunan West bagged the second spot and Renato Amistoso of Brgy San Mateo was third.

Mountain Bike Challenge which started from the poblacion of Carigara going to Jaro and back, was divided into two categories, the Open Category and Forty Uppers (40 yrs. old and above). The open category was won by Tots Tonedo of Brgy Guindapunan West; Junboy Amago of AIang-alang was second, and Jay Barrantes of Brgy. Tagak was third. Rey Padoga of Brgy. Bar. Central brought home the first prize for the Forty Uppers category, Aldrin Panganod of Basey, Western Samar was second and Roberto Arpon of Brgy. Barayong pocketed the third prize.

Race officials headed by, Hon. Benito B. Go Jr., as chairman, Rey Montilia, Joy Naval, and Nick Modesto, as members, would like to extend heartfelt thanks to the Medical team, the Elite Comrade Riders, PNP of Carigara, Jaro, and Tunga, the barangay tanods, and to the Chief Executives of Tunga and Jaro for their support and cooperation, and to Hon. Anlie Go Apostol for her support for the success of the affair.

MABUHAY Carigara!!
Nick D. Modesto, Liga Staff

"Bancarera" at the Founding Anniversary

One of the events that propped up, the 437th Founding Day celebration was the "Bancarera" sponsored by Hon. Samuel L. Llose and Hon. Clin Rafael P. Tonolete on January 22, 2008.
The race tested the competitors exclusively Carigaranons ability and skills in maneuvering their bancas the fastest way using paddies and engine.
The winners:
Paddle
1st place Marlo D. Delotavo
2nd place Reynaido N. Rosales
3rd place Ricardo N. Rosales
4th place Ruben S. Padilla
5th place RQnaldoN. Lomot
6th place Marciano 0 - Rance
7th place Jolly D. Delotavo
8th place Juan M. Ticoy
Engine
1st place Melvin N. Agner
2nd place Noel A. Yapan
3rd place Primo B. San Pedro
4th place Crespo C. Sumalinog
5th place Rino Mopon
6th place Epifanio R Naldo
7th place Israel N. Azores
8th place Gerry D. Salazar
9th place Jesus E. Sadulo
10th place Joel D. Campomayor

Janito B. Arcoseba was given a Special Award.

Another highlight of this year's 437th Founding Day Anniversary celebration was the Founding Day Boxing Special dubbed "Knockout Waray Atrasay" sponsored by Hon. Ulpiano U. Arpon Jr. and his staff, held on January 23, 2008 at the Kan Gara Gymnasium

Onlookers jam-packed the Kan Gara Gymnasium with an expectation of the fight showdown since most fighters came from different places outside Leyte such as Quezon City, Ormoc City, BohoI, General Santos, Zamboanga, Cavite, Camiguin, Butuan, and Cagayan de Oro.

Six pairs of fist-fighters punched, jabbed, and hooked each other aspiring for glory and the big prize at stake.

Victors of the matches were:

Jonard Abonales of Cagayan de Oro knocked out Rico Sawaco in 3 rounds;
Ruel Cuizon of Quezon City knocked out Jofhel Sumenget in 4 rounds;
Daryl Amuncio of Butuan City knocked out EsmaJben "Kid" Bujas in 6 rounds;
Romano Gollg of Bohol knocked out Allen Matugas in 6 rounds,
Anthony Esmedina of Quezon City knocked out EngeJber Nueva in 8 rounds,

In the main event, Joel de la Cruz of Butuan City knocked out his opponent, Abner Llanasa, in just 2.2 seconds in the first round with a stunning punch.

The success of the event can also be attributed to:
Mr. & Mrs. Amador Moriles, the promoter;
Judges Noel Flores and Raul Remigoso;
ring physicians Ma. Bella Vega Profetana and Dr. Jess Culajara;
Timekeeper Begie Bijhang Hang;
Referee Ben Necessako and
Ronald Jerez, the boxing matchmaker.

Another activity during the 437th Founding Day Anniversary was an International Job Fair and Pre-Passporting Program held at Kan Gara Gymnasium on Jan. 22-23, 2008. A beeline of some 300 job seekers excitedly came to apply and inquire about the program and the services offered.

The activity aimed at bringing Carigara and nearby to Barugo" Capoocan, and Jaro constituents closer to job vacancies abroad with easier accessibility to proper document requirements like Pre- Passporting papers.

The affair commenced with a short program. In his message, Fotter Puguon, Director of Dept. of Labor and Employment of Leyte, gave hope for a better future to those assembled who have dreams of working abroad. The crowd was informed of openings for workers in the Kingdom of Saudia Arabia (KSA), Macao/Hongkong, Quatar, USA, etc. with 3,180 placement opportunities. Furthermore, he said, "I hope that when you finally are working abroad you will add more credence to the fact that as "Ambassadors" of your municipality, you are always "masipag at mapagkakatiwalaan.

More encouragement came from Raul F. Dones, Director of the National Statistics Office of Leyte when he said that NSO is always ready to assist the Dept. of Foreign Affairs (DFA) in the smooth flow and easier procedure in passporting requirements.

Mechanics of the Job Fair was explained by Ms. Nida Mosquisa, OIC of the Northern Field Office of the Dept. of Labor and Employment.

Myla L. Aguilar, Mun. Administrator introduced the certified recruitment agencies who took part in the activity, viz. New Era Placement Agency, Unijobs Int'l. Manpower Services Corporation, Mothers Way Overseas Manpower Specialist corporation, Placewell Int' Services Corp, Pacific Mediterranean Int' Manpower Agency Inc.

Program advisors accommodated not only job applicants but also the curious and those who will want to get or correct their Live Birth and Marriage Contract, postal I.D., and money order plus voter's I.D.

The sponsors were LGU-Carigara thru its Municipal. Administrator Myla L. Aguilar, Civil Registrar Teresita Pilande, and Human Resource Mgmt. Officer/PESO Manager, Ms. Sylvia Q. Umleneta and Hon. SB Member Dennis N. Garay in cooperation with the Dept. of Labor and Employment, Nat'l. Statistics Office, Dept. of Foreign Affairs, COMELEC, NBI and the Phil. Postal Corporation of Carigara.
Population & Development Week Celebrated

Population and Development Week were celebrated on Nov. 23-29, 2007 by LGU-Carigara with the theme "Men as Partners in Maternal Health and Responsible Parenting." The slogan was Tungkulin Ko Sa Tahanan Kalusugan ng lna at Anak Pangalagaan.

Activities included an Orientation program on Adolescent Sexuality and Reproductive Health thru the Adolescents Health and Youth Development Center (AHYDC). Participants were 3rd and 4th year students from Carigara National High School and Carigara School of Fisheries. Topics discussed were: Gender Sensitivity, Youth Information Nook, Drug Awareness, Responsible Sexuality Education, Sports and Recreation Program, Capability and Livelihood Building Programs. Facilitators were Melchora E. Cawile, OIC, Provo Population Officer, Ma. Belinda Alberca Mun. "Population Officer and AHYDC staff".

In Tacloban City, a Barangay Service Point Officer Convention was held at the Leyte Sports Center. in connection with the celebration of POPDEV Week. All BSPOs of the province attended.

The theme was "BSPO: Advocates of Maternal Health and Responsible Parenting." Speakers were Mimietta S. Bagulaya, Vice-Governor; Dr. Teogenes F. Baluma, MD. MHA Regional Dept. of Health, Director and Ms. Susan B. Tejada, OIC Regional Director, POPCOM Region VIII.

The successful event had the full support of Mayor Anlie Go Apostol and Hon. Carlos Jericho "Icot" L. Perilla, Governor, Province of Leyte.

By Bebot Lagera

I can never forget Robin. I first met him when he was just five years old. I noticed him among the boys and girls who lined up for the Jolly Mac kiddie meals that my fellow Rotarians from Makati South and I had brought during our Outreach that Christmas. He was the only one who did not hungrily open his package and gobble it up as if there were no tomorrow. Instead, he peeped into it, smelled it and closed it again.
"Why don't you eat it?" 1 asked him. "Don't you like hamburger?"
"I like it, po'" he answered in Filipino. "But my little brother Richard would enjoy it more."
"Richard? Is he here?" I asked him.
"He's at home, po. He cannot walk." Robin replied.
I got another kiddie meal and said, "You eat your share. Let's take this one to Richard." His face lit up and he said, "Let's take both these packages home. My family would love them."

He led me through the slippery pathways of Looban the squatters' area where he lives, lined by shacks made of billboards, tarpaulins, and rusted galvanized iron. It sheltered over three hundred families in that small patch of earth just outside our subdivision. How did they manage during the typhoons? How about the heavy rains? I asked myself.

Men stopped their drinking as we passed by and looked at us. Robin made "mano" to one of them, calling him "Tatay". We passed by a group of women playing BINGO and Robin kissed one of them and called her "Nanay". We family reached Robin's house which was at the very end of the area. Inside their unlighted one room shack which had only holes for windows, I saw Richard. He was emaciated and his fragile legs which couldn't hold him up were folded in front of him. But his face lit up when he saw his Kuya Robin and it went all aglow when we offered him the Jolly Mac kiddie mea1 which he gobbled up within a few seconds.

Eight months later, I met Robin again. Our Rotary Club went back to Looban as part of our Gawad Kalinga project to build homes for the residents there. We dug tile holes for the posts, laid die hollow blocks and plastered the cement. It was hard work but it was very fulfilling. Our spouses formed an assembly line passing bags of sand from the sand pile to the construction site. Robin was one of those children who were gathering the empty sacks and bringing them back to be refilled with sand. It was a grand reunion for us. He told me that it was their house that we were building. He also pointed out his parents his father was busy laying down the hollow blocks while his mother was one of the cooks preparing food for the volunteers. They both looked so different. I, too, felt joy in the change that I saw.

Last Christmas, we went back to Looban. It now has a new name Sunshine Vine. We saw me rows and rows, not of put together shacks, but real honest to goodness multi colored homes. We had brought, not only food for the children but we brought plants which we planted around the homes. We gave some Christmas gifts to me children and I had the greatest surprise in my life. I saw Richard sitting on a wheel chair which had been donated by our Rotary Club. Beside him was their father who now drives his own tricycle and his mother who bas learned to make fruit preserves which she sells within our subdivision, these they accomplished through the cooperative that we had set up and the livelihood courses for the women that we had offered.

As a Rotarian, I had shared my time, my talents, my treasure because I care. I did it, not for personal gain, but for the welfare of others, especially those who need it most. With my fellow Rotarians, I have walked through the slippery and narrow paths of the dirtiest and the smelliest of slums. I believe that if these human beings who live in subhuman conditions are given dignity and respect, they can become respectable and productive citizens of our country.

But knowing Robin and seeing the change in his family has made me realize that while I had given from my extra, Robin had given me back so much more. He bas given me the joy that one can only get from the knowledge that one bas made a difference in the life not only of one person but that of one family.

To you, Robin, and the other Robins in my life, allow me to say, "Thank you very much from the bottom of my heart".

1. Akon ambisyon hin pagka maestro
pagka Engineer. Aboglido 0 Sundalo
waray ako pagdahum han aabutan ko
kawarayan nagsugo mag-aano man ako.

2. Abre han klase hi ako nagmuhang
paadmon han kurso nga akon naruruyagan
sering ban nagasto pagmaestro na gadla
kay amo la an abot han nakukuhaan ta

3. Hin waray ruhaduha hi ako sinmugot
ha L.I.T. an bagsak waray ko pagdumot
ha akon hunahuna maupay naIa ine
kontra bin istambay kabubuwason ikaw maoorhi.

4, Primero nga suwedo akon guinpamayad
mga utang durante hin six months nga paghinulat
akon pagturotimbang maupay nala magmanggad.
an sueldo ban magturutdo waray man sipyat

5. Akon namimingawan an akon mga eskwela
may-ada pasaway, tuptop 0 diligenty nga bata
waray ko hunahuna hinmaraot nga buot
obligasyon nga dako pagtutdo dire maraot.

6. Hi ikaw natingdog ha klase nga "Loco Parente"
pagdisiplina nga ngaran din harumamay
an kabubuwason ban bata ba aton kamot nadepende
ba aton pagtutdo usa nga ayat bin batasan paghimay.

7 An bata ha pagtikang daw buta an Estado
diri nakilala'n mga Color, mga Letra og bisan ano
an magturotdo "Eye Opener" an iya Rolyo
para matuman an "Nation Building" nga panuyo.

8. Ha mga Scouting, Athletics. Press Con og Olympiad
an T eacher nagtretrain han makuri og makugui nga waray sugad,
hingyap han kag-anak o mga co-teachera niya
"Bring the bacon home" ha pagbalik nira.

9 An mga Teachers may ada liwat pauro alayon
pautang-utang hin kuarta og iba pa nga mga bagay
danay ngani nabibiktima hin Involuntary Payroll Deduction
kay nag Co-Maker hin Co-Teachers nga an sueldo gutiay nala.

10. Kon may ada Appraisal maguol ngan makalilipay
mga Requirements ngatanan ira guinhihikay
nag-aaragmot hin pagkaon para han mga bisita
malipay la guihapon kay nagkakaintindihan hira.

11. Naabot in Cheke hira nagkakaurosa
may-ada may-edad nga teachers nga buta buta
nakikialayon han mga batan-on pagbiling ban payroll
puros katatawa bisan la hira mga rahol.

12. An teaching Profession ubos kono nga Profession
ha mga katitirok usahay waray representasyon
magturotdo nga humble usahay naaalta presyon
nababawi guihapon han pulong nga "We Made Them All"

Louie C. de Guzman
Head Teacher, Bar. Sur ES
Carigara 1 District


A breath, a dream
A bubble in a rapid stream
So short and frail's life of man,
Sometimes up and sometimes down.

Life is really uncertain
It makes you laugh and sometimes cry,
There are times crystal tears fall from my eyes,
Can't afford even a little smile.

Baffled of this life that was cursed
Full of tiring tasks and responsibilities
That seemed a fang way ahead to finish.
Sometimes, weeping in sorrow and bitterness.

There's a lot of question in me,
Like, I was born human on a weary day.
Though I seemed like giving up,
With problems like being hard up,\.

A place of sorrow and hatred
Blessings as if, will never be granted
Agonizing pain, I can't deny
Burdens and miseries couldn't be set aside.

All I know is that my life
Has been dark and empty sometimes.
Through the darkness, in this world l full of strife
Thank God, just for life.

Whatever will be ahead on my path?
Burdensome load, laid on my back,
I may just rest and look and above,
And be thankful for whatever I have.


Pet P. Arguelles T-3
Tagak Elem. School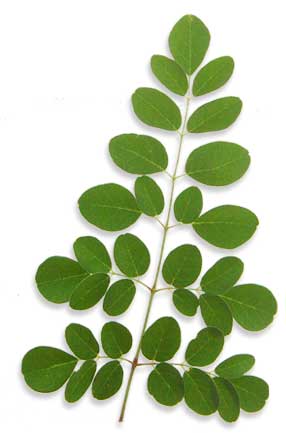 Malungay: Food Supplement for Elderly Present & Future

Sister M. Monica Tomista, OSB

Introducing Malunggay. To the uninitiated, malunggay is a tree whose leaves are named likewise. (Among the Ilonggos, the term used is balunggay; it may be something else in other dialects.) The tree is easily grown, simply cut a branch obliquely and thrust it into the ground. Sun and rain will take care of its growth.

What exactly is malunggay good for? On my inquiry, an eye specialist explained to me that with age macular degeneration develops. Thus, the medicines doctors prescribe for vision changes and the like contain CoQl0, whose main ingredients come from green leaves, Malunggay among them.

Processing: Sanitary preparation is necessary because the leaves are to be eaten raw. Select unblemished small twigs, preferably with dark and mature leaves. Wash them well several times in a large basin. Let drip to dry in a shaded place (no sun) for two days. If the weather is warm, one day and one night will do.

When the small leaves start falling off, "harvest" the leaves with clean hands and put into a clean basin. Crush the leaves into small bits or cut with a clean pair of scissors.

Spoon into a sterile brown bottle or a medicine bottle with a desiccator's bag to prevent moisture and growth of mold. Depending on the size of your bottle, this supply could last for a month. Important: for home consumption only.

Actual Use: At every meal shake generously from your bottle onto your plate of food and eat! You will notice that after a month or so, your vision is clearer. Macular degeneration would be arrested or slowed down. Hopefully, even a growing cataract will be gone!

Other Benefits: Because of its components the eating of malunggay brings along other benefits, among them:
* You get a good supply of amino acids,
* Your immune system gets a boost,
* Your bones develop sturdier and osteoporosis is prevented
* You get less prone to infection
* It makes your heart strong
* It helps prevent anemia
* It is effective against cancer
* It regulates bowel movement.

Walking the talk: I share my 75-year-old thought: health is wealth given by God to each one of us in varying "amounts". Caring for it is a responsibility. Let us take the initiative in caring for that wealth in our poverty. While in Ormoc, I began taking air-dried malunggay. My malady of being teary-eyed' stopped, the glaring sunlight does not bother me anymore, the arthritic pain is gone, my macular degeneration was arrested and the growing cataract also arrested. Many other Sisters have followed suit. I also shared the discovery with a friend suffering from painful gouty arthritis. The daily intake of malunggay relieved the inflammation of his finger joints.

I gave a lecture to the pre-novitiate members in my Health Class. They, in turn, have transferred the simple technology of the air-dried malunggay to the people in their apostolate in the urban poor community of barangay Tanguile. It our hope that more of our poor brothers and sisters will have access to this information; that our sisters and readers will spread the good news about this God given wonder plant that is within reach of every Filipino.