PM to visit the Philippines and Hong Kong
Topic: Bilateral Trade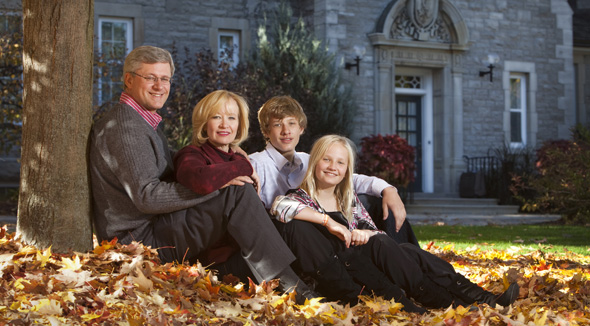 October 31, 2012
Ottawa, Ontario
Prime Minister Stephen Harper today announced that he will travel to the Philippines and Hong Kong from November 10-11, 2012. The visits will take place immediately following the Prime Minister's six-day visit in India from November 3-9. He will be accompanied by Ed Fast, Minister of International Trade and Minister for the Asia-Pacific Gateway, Joe Oliver, Minister of Natural R
"Canada's relations with the Philippines continue to grow and diversify, aided by an increasingly important Canada-Filipino community," said Prime Minister Harper. "On this trip, I look forward to exploring ways of further strengthening ties between both countries."
While in Manila on November 10, the Prime Minister will meet with Benigno Simeon Aquino III, President of the Philippines, to discuss bilateral trade and investment, security cooperation and regional issues. He will also partake in local cultural and community events.
On November 11, the Prime Minister will travel to Hong Kong where he will meet with Chun-ying Leung, Chief Executive of the Special Administrative Region, with a view to further strengthening an already deep and historical relationship. He will also participate in a Remembrance Day ceremony and pay special tribute to Canadians who died defending Hong Kong during the Second World War.
"Canada and Hong Kong enjoy a rich, multifaceted relationship, strengthened by strong people to people ties," said Prime Minister Harper. "This visit will serve to advance bilateral commercial ties and reaffirm Canada's support for democratic development in the Special Administrative Region."
Canada is greatly enriched by citizens with ties to the countries being visited. The Philippines is now the top source of immigrants to Canada, with nearly 500,000 people of Filipino origin now residing in the country. Canada is also home to 500,000 individuals of Hong Kong descent. Hong Kong has the largest concentration of Canadians abroad next to the United States.
Posted by FEL at 1:41 AM EDT
Updated: Thursday, November 1, 2012 2:15 AM EDT