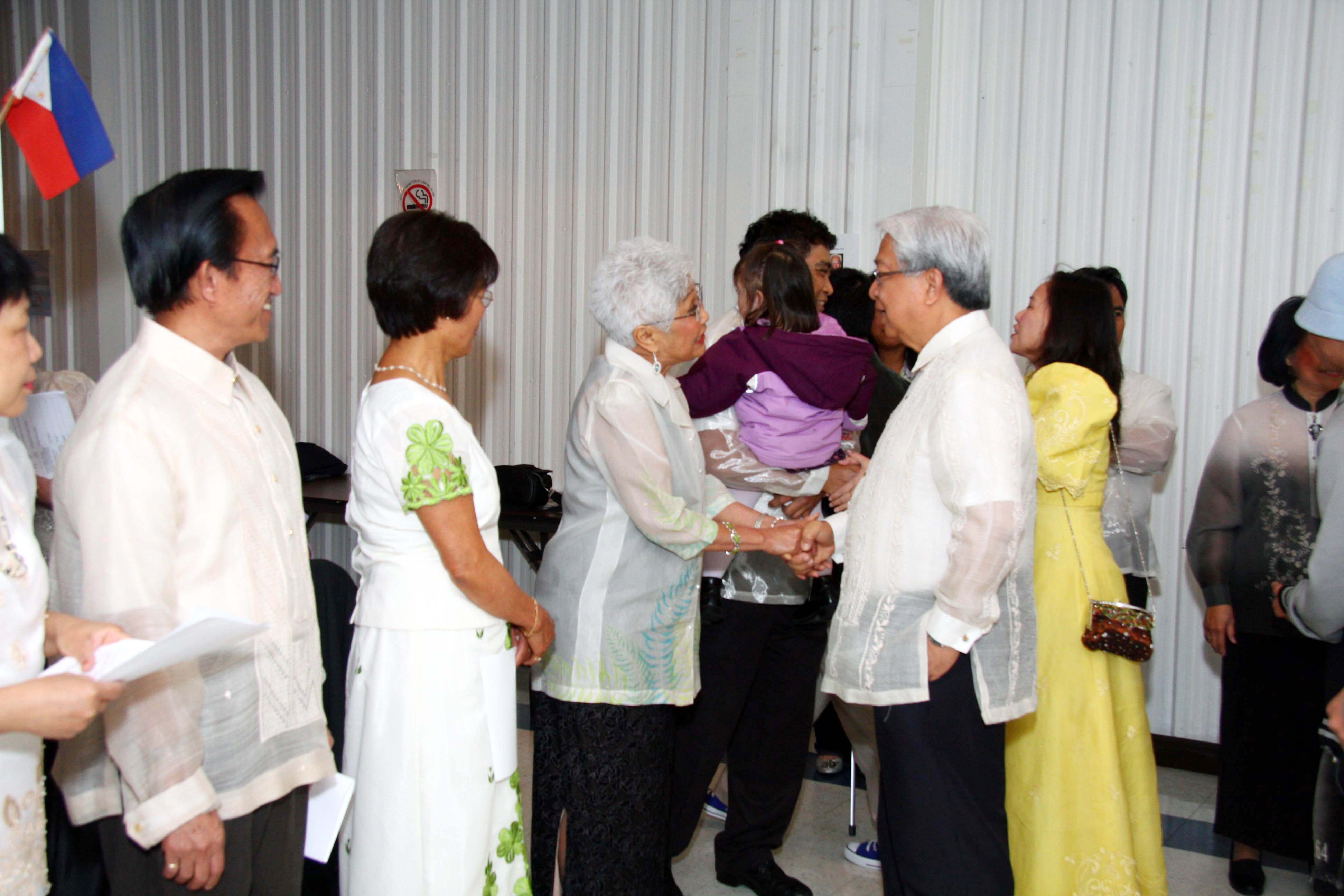 The reception line greeting the newly arrived Ambassador and entourage. To view the topics covered by the visit click on PROGRAMME above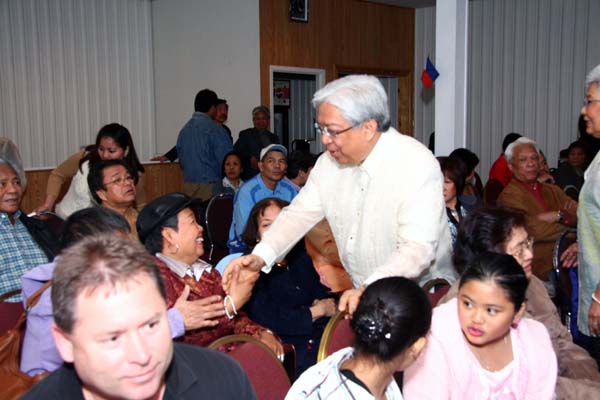 His first priority was to mingle with the populace to make evident that coming to his visit was greatly appreciated.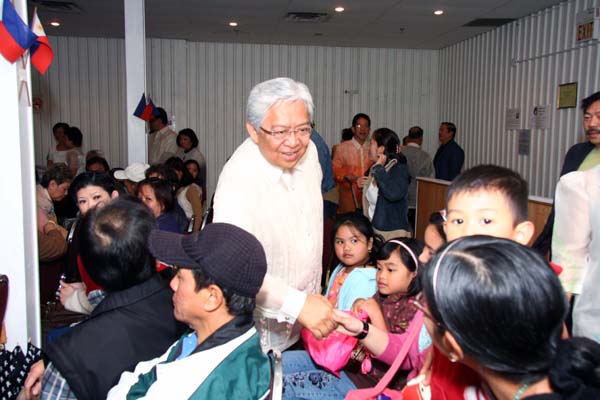 He not only greeted the adults but also the younger members of the attendees as seen in this picture.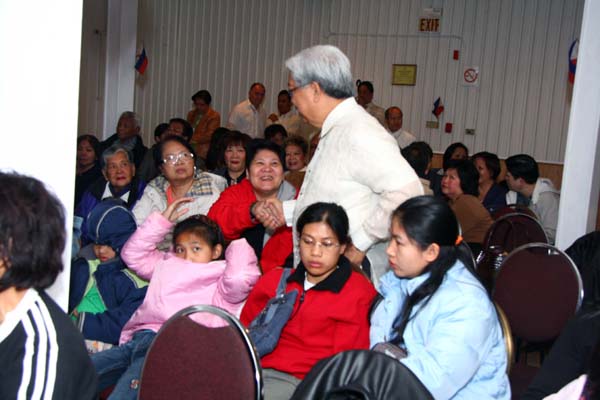 More of the Ambassador mixing with the crowd and again showing affinity to the younger members of the crowd. Perhaps missing his own grandkids?.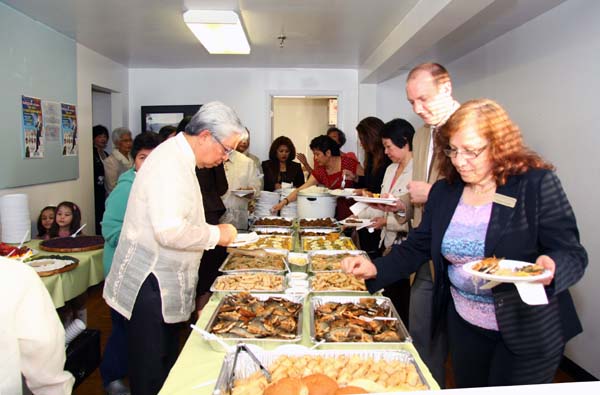 The visit was deemed official so the Catering was provided by the Ambassador utilizing the local resource for all the Filipino food shared by all.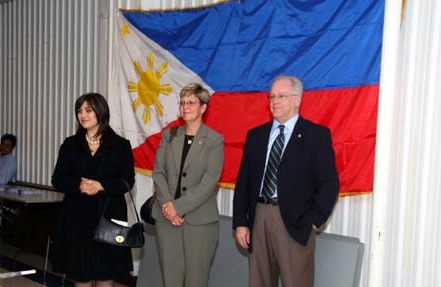 Guest MPP and MP's in front of the Philippine Flag donated by the Ambassador.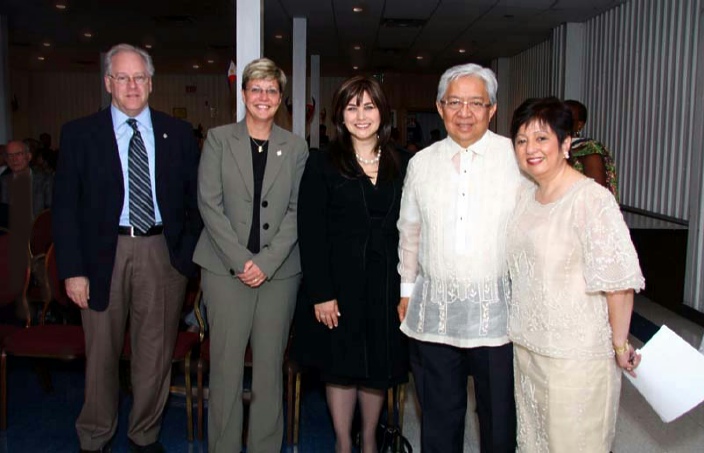 Ambassador with Ruby, MPP Sophia Aggelonitis (Hamilton Mountain), MP Chris Charton (Hamilton Mountain) & MP Wayne Marston (Hamilton East - Stoney Creek)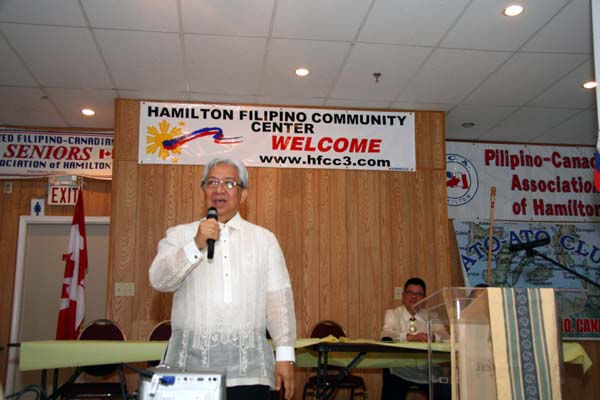 The attendees generously embraced the much-awaited speech from the Ambassador. The highly informative, well-meaning and entertaining delivery clearly defines why he is one of our best emissaries.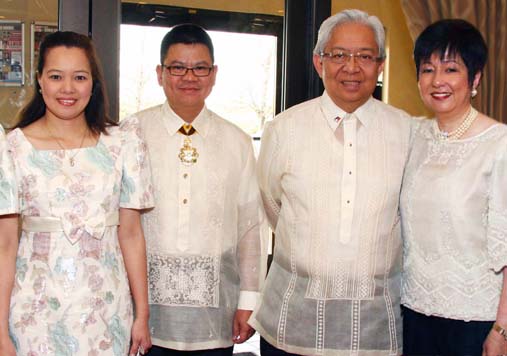 Ambassador with Ruby, and Ms. Rhenita Rodriguez, Second Secretary & Consul and Minister and Consul General Joseph Gerard B. Angeles