Welcome to the CARIGARA Open Community Blog, a friendly place where Kalgaranons can communicate with each other from wherever they may be.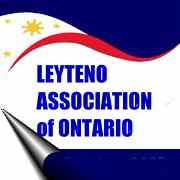 Pinoy
Mixed
Bowling
League



Holy Cross Academy
Carigara, Leyte, Philippines
Organization Type:
High School/Secondary School

There are, so far, 58 Holy Cross Alumni Registrant to date.










CANADA'S WONDERLAND








Mabuhay! From the Philippines.
Catch a glimpse of the many wonders we offer you as you visit our 7,107 islands . . .



The products featured here are from all over Leyte, including CARIGARA'S famous "Pisaw" knives and
Dragon handled binatangas knives, Company and Product Profile with prices included..


Philippine Golden Links ... the Philippines' Most Comprehensive Web Directory since 1994