Cultural consciousness and enrichment are the catalysts for social development, asserted Prof. Anida Bernadette "Birdie" B. Lorenzo, during the Cultural Awareness Seminar-Workshop "Kay Ano Ka Waray" last July 15, 2009, at the LGU Building, as one of the lined-up activities during Carigara's 414th town fiesta celebration.

The program formally commenced with Mayor Anlie Go Apostol's speech welcoming and encouraging the participants to initiate a social movement in transmitting our rich cultural heritage, particularly our good traditions and practices, to the young generation. Carigara is deemed to be the cradle of Christianity in the region, and a bustling community, especially during the days of Datu Gara.

In her talk "Lantawan ha Kultura," Prof. Joycie D. Allegre, the Director of Leyte-Samar Heritage Center (LSHC) in UPV Tacloban College, specified some parameters on how to identify historical elements in a community. She gave some significant instances of unique traditions, beliefs, and practices, as well as documented artifacts, structures, and other remnants of the past which show that the Waray people were indeed civilized and highly cultivated before the Spaniards tried to "inculturate" us in the 16th century.

Ms. Lorenzo, a Kalgaran-on and a professor of UP Visayas Tacloban College, challenged the assemblage with the main query "Kay Ano Ka Waray," an appropriate inquiry if we have to dig deeper into our roots as one of the most distinctive ethnic groups in the Philippines. She enlightened the participants by elucidating the following topics: a) introduction to the concept of culture; b) framework of cultural map- ping; and c) background in preservation and restoration of cultural and natural resources.

Mr. Louie C. De Guzman, a Waray poet and Head Teacher of Barangay Sur Elem. School, commented that being a consistent contributor to this publication, he felt incapacitated in propagating his culturally-inspired poems due to the absence of a widely circulated media and lack of government support to indigenous writers. Prof. Jose N. Lianza, Director of Cultural Affairs at Leyte Normal University clarified that local writers usually encounter difficulties in publishing their works because of some technical qualifications set by so-called experts. In his reaction, Mr. Gerry B. de Cadiz, a History professor Eastern Visayas State University, Carigara Campus, vehemently solicited the assistance of the National Commission for Culture and Arts thru the LSHC to provide technical guidance for a cultural study of the town, including some funding for any endeavor that may enhance our knowledge of what we used to be and how we can preserve our cultural heritage.

The seminar was attended by chairpersons from 49 barangays, heads of schools, teachers in social sciences, art, music, and local writers. It was made possible through the efforts of the LSHC and the LGU-Carigara led by Mayor Apostol and Municipal Administrator Myla L. Aguilar.

 
 

Basketball and chess tournaments are the inevitable activities held every town fiesta in Carigara. The competition aims to enhance the skills, and develop the sense of camaraderie and sport-mindedness particularly among the young.

Out of 7 teams from various agencies of several towns, this year's basketball tourney, jointly sponsored by Class '85, through Hon. Dennis N. Garay and the Local Gov't Unit headed by Hon. Mayor Anlie Go Apostol, held on July 10, declared the following winners:

I st Place -TELOX (Team of Hon. Anabella N. Crisostomo


2nd Place-DPVM (Team of Engr. Margarita Junia)


3rd Place LGU-Capoocan (Team of Mayor Carolino)

A spirited game was the Exhibition Game between the Univ. of San Carlos (USC) of -Cebu City and the San Jose Recoletos, also of Cebu City. San Jose Recoletos won by 3 points against the USC.

Winners in the chess tourney which was organized by the LGU-Carigara in coordination with Hon. SB Member Adrian Llovia, Chairman, Committee on Sports, and the SK President, and Mr. Barry A. Brazil, Kan Gara Knights President on July I I were:


Category A: Kiddie Division (Elementary)

Ist Place Cyril John Narisma

2nd Place Cyrus Granados

3rd Place Dennis Jude Garay

4th Place Amando Shelvin Machete

5th Place Kyle Panganiban

6tn Place Carlo Montesclaros

7th Place Jeanno Cagascas

Category B: Senior Division


Ist Place Team B (Enrico Pepinas, Nfichael Miralles, Marvin Altnocera)


2nd Place Team C (Michael Mendoza, Ricky Bacatan, Ed Sufla)


3rd Place Team D (Rod Brazil, Venz Grapilon, Joel Gacura)


4th Place Team A (Laurence Gavilo, Paul Irlandez, Gerry Bacarisas)


5th Place Team E (Leo Makabenta, Ferdinand Majam, Ben Arguelles)

 

This year's Pintados-Kasadyaan Festival, a merry-making event in Tacloban City, held every year in June in honor of their patron saint Senor Santo Nino, was a heyday for Carigara as it made its name in the Food Festival and Street Dancing Competition.

Vying with delegates from 14 municipalities in Region VII, our competitors--Cresinta Candasua Anos of Brgy. Canlanpay, Elvira Jesusco Chavez of Brgy. Tangnan, and the Kan Gara Gay Federation led by Allan Raagas, were hailed triumphant for Best in Suman Tinipa, Best in Suman Latik, and the Grand Champion in Street Dancing (Dingga: Madigras Category), respectively.

The prestigious honors were also attributed to Mayor Anlie Go Apostol; SB Members Hon. Joenlee Larraga, Chairman, Committee on Trade and Industry, Hon. Mildred C. Modesto, and Hon. Anabella N. Crisostomo, Chairman, Committee on Tourism; District Engr. Margarita Junia, DPWH 2nd LED; Engr. Ashley Arante

Since the invention in 1934, BINGO has evolved with multiple variations attracting crowds expecting to win the "jackpot" or a lesser prize.

A crowd of hopefuls flocked to the LGU grounds to join the "Bingo Blackout" sponsored by Triple A under the auspices of Mr. Bebot Divido, assisted by the Market and Slaughter House Office, held last July 11, 2009, wishing to grab a prize or two.

To win, one has to fill up all the squares, hence, "Blackout Bingo."

Lucky winners who won a new Honda XRM (RS- 125 cc) motorcycle were:

Clint Dipa-Brgy. Barugohay Norte, Carigara

Rey Montella-Brgy. Baybay, Carigara


Nolan Baltar-Barugo


Cecil Javines-Brgy. Baybay, Carigara

Bingo will be a yearly affair with more prizes and surprises, said the organizers, for a more lively and joyful Carigara town fiesta.

Kalgaran-ons in Metro Manila never fail to celebrate the fiesta of their hometown. This year's festivities started on July 7, 2009 with the usual Novena and Mass held during the last few years, at 6:30 PM daily, at the St. Rita College chapel on Plaza del Carmen, Quiapo, Manila. Mass celebrant for the nine days was Rev. Fr. Gerry de los Reyes, also a Kalgaranon.


After the mass, dinner and socials, with raffles, were held at the school's auditorium. Dinner and raffle prizes were compliments of the day's novena sponsors, who also paid for the priest's stipend and the rental for the use of the chapel and auditorium.


Details of the celebration:


Novena date Sponsors Raffles Proceeds


July 7 Thehna Riel Ang P2,120.00
Perla Riel Reyes
Febes Riel Maulion
Norma Riel Lagrama
Teresa A. Riet
Rufino Riel Quintana
Oliver Riel Majam
Raul Riel Castanas


July 8 Rev. Fr. Gilbert Reyes PI,980.00
Jovy & Sherizah Reyes Dagalea


July 9 Danding & Mel Makabenta P3,680.00
Wency & Benette Makabenta


July 10 Lodero Fmiily P2,240.00
Amy L. Abustan & Family
Ren Ren Goliat


July I I Calonge Family P2,620.00
Rudy & Eliza Reamillo & Family
Eddie & Tonya Calonge & Family


July 12 HCCC Batch '71 P2,850.00
c/o Aida Hamtig Quilaquil


July 13 Maging I. Garcia & Family P2,150.00
Beth deta Pena
Amy Bactol & Family
Juliet Arches Enriquez
Linda Aguirre
Helen Librella & Family


July 14 George & Clotie D. Calla P2,260.00


Raffle proceeds will fund scholarships at the Holy Cross College of Carigara,, according to Lily Aguilos, Treasurer of the HCCC Alunnii Association of Metro Manila.


On the evening of July 16, Hermanos Mayores for the Fiesta Dr. Douglas Ricacho & Family and Raul Riel Castanas & Family-hosted a dinner and dance affair at the Quezon City Performing Arts Theater (formerly called Amoranto Stadium) in Roxas District, Quezon City, with curachas and raffles.


The affair started with the Holy Mass, officiated by Fr. Gerry delos Reyes and Fr. Renato Tampol, both Kalgaranons. After the mass, a sumptuous buffet dinner was served, while four female singers entertained the diners.


At dance time, the floor was filled to capacity with couples moving rhythmically to the danceable tunes of a live band.


The curacha pairs and the funds raised per curacha pair, in the sequence that they danced, were as follows:


Douglas Ricacho/Mel Makabenta P6,530.00
Manny Radasa/Glotie Darantinao Calla P5,420.00
Yolando Lim/Leah Combi Panaligan P11,080.00
Raul Castanas/Benette Makabenta P11,210.00
Jun Marido/Ascrid Labro P15,120.00
Total P49,360.00


Valuable prizes, compliments of the Hermanos, were raffled off, Proceeds of the raffles P 10,900.00.


Kudos and congratulations to Douglas and Raul for a successful and enjoyable fiesta celebration!!!


During the celebration, Hermanos Douglas Ricacho and Raul Castanas cited and acknowledged the role of Budyong in informing Kalgaranons here and abroad of current events in Carigara, by awarding a Plaque of Appreciation to its Editor.


Published bi-monthly six times annually. Budyong is now on its 17th year. Carigara 400, Inc. pays for the printing of 400 copies, sometimes more, and postage, a major expense with the increase of postal rates plus the fact that Budyong is sent to Kalgaranons here in the Philippines and abroad USA, Canada, UK, Spain, Italy, Guam, Australia. Budyong can modestly claim to an international circulation, albeit only to Kalgaranons and their relatives and friends. Editorial and cleerical services are rendered gratis con amor.


Aside from "bringing news from home to Kalgaranons wherever they are Budyong provides space for the literary outputs, prose and poetry of Kalgaranons.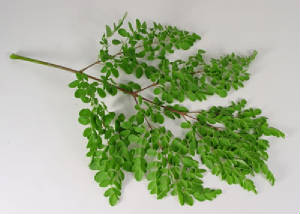 By Sister Monica Makabenta Tomista, O.S.B.(Nutritionist-Dietitian: PRC 1564)

Searching for natural health solutions? Here is one. Plant malunggay trees! (Business Mirror, Sept. 18, 2008). The marginal soil around St. Benedict's Home in Marikina has already 24 thriving malunggay trees. Regular pruning prevents them from growing tall and facilitates the fast-sprouting of new leaves. "Our Lord is great and almighty, his wisdom can never be measured. He prepares rain for the earth, making plants and grass grow to serve man's need." (Psalm 147) With the global recession, surely the Creator has not left us helpless.

The crisp malunggay leaves are helping the elderly of SBH, as it is helping me with my teary-eyed problem due to macular degeneration. Taken daily as food supplement malunggay is doing wonders. Try it, but plant first! Then eat.

Discoveries: In 2004, 1 was diagnosed with osteopenia, a borderline warning that I can get osteoporosis, a bone condition I know will occur because I am lactose-intolerant. I can't drink milk. As a nutritionist-dietician, I fully know that that is possible. Eating crisp dried malunggay, full of calcium, saved my 77 years-old bones!

"It is easier to stay healthy than to get healthy after becoming ill." (Dr. James A. Howenstine. www.mynaturalhealthteam.com) On May 20, 2009. at St. Louis University Physical Therapy Department, Baguio, I had another bone scan. The result was 2.7% bone density. Hurray!

A year back, in 2008, colonoscopy done by an enterologist at MCM show two internal hemorrhoids and rectal polyps. The prescriptions of the doctor were motilim and Senocot, for one month. It worked. My constipation was corrected. Thanks to Dr. Hilde Vistal. I stopped the two medicines with her permission. I continued eating some raw crispy bits of malunggay leaves at every meal and gradually my slow-moving gastro intestinal tract responded until now.

Why malunggay?

Because a large number of our people can't afford to buy enough nutritious food to keep them healthy, much more the life-giving nutrients manufactured by Pharmaceutical companies.

Pharmaceutical drugs have their place. I, myself, have maintenance medicines from them. But natural solutions, herbal and alternatives, have theirs too! Try it! It needs only TLAGA, a ti dogged willpower to help yourself and others. You will see that in the long run, you may be able to eliminate some of your ills, because plants' substances are better tolerated and less expensive. Good luck!

When in doubt, silence can give us
A chance to grasp better ideas vertically,
When solutions to life's problem
Crumbles like castles on a weak sand,
Reverting to calmness allow better perspective.

A leader who insists on his unmodefiability of ideas
And fail to solicit other ideas of his colleagues
His inflexibility can be disastrously lethal.
Whereas if he creates a freeway to dissention.
It's like an invitation to a fresh-giving deep pool.

Different personalities emerge when converging,
Ideas are varied as many of those present,
We can respect what one may deliberate,
For even the humblest of our minion
Can spark a subtle strike to light the darkest room.

Silence may even be required during love making,
Eve has to concentrate on her surrender,
While Adam has to assert on his conquest
Procreation is sacred and utterly divine
For God has made us instruments of His creation.

Silence is a pill to sustain our sunset years,
Quiet is necessary when happy reminiscences
Come to assail our souls in meditative moment
All at once beautiful melodies are lofting by
Making us dance to life's ever changing music.


Pat Macabenta, Pasay City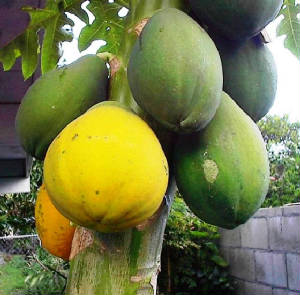 by Willa Canabe Mandapat, Master Teacher,
Carigara II Central School

The heath benefits of fruits and vegetables cannot be equated to that promised by nutritional pills and supplements. Nutrition experts advocate generous intake of fruits for optimum health as these food items are loaded with vitamins, minerals, and fibre and it is ideal to consume at least 4-5 servings in a day. They are 1000/o bad cholesterol free. It's much easier for the body to process and absorb the vitamins and minerals from a fresh fruit.

Yellow and orange fruits and vegetables contain varying amounts of antioxidants such as vitamin C as well as carotenoids and bioflavonoids, two classes of chemicals that scientists are studying extensively for their health-promoting potential. In addition, a new scientific base is emerging to support a protective role for this group of fruits and vegetables in preventing cataract formation, chronic obstructive pulmonary disease, diverticulosis, and possibly, hypertension.

Papaya is recommended to be one such pick from the group of yellow and orange fruits, which promise abundant health benefits. It is a melon like fruit with yellow orange flesh with dozens of small black seeds enclosed in skin that ranges in color from green to orange. Papaya has high nutritional benefits. It is rich in anti-oxidants, the B vitamins, folate and pantothenic acid; and the minerals, potassium and magnesium; and fibre. Together these "nutrients promote the health of the cardiovascular system and also provide protection against colon cancer." In addition, papaya contains the digestive enzyme, papain, which is used like bromelain, a similar enzyme found in pineapple, to treat sports injuries, other causes of trauma, and allergies. Vitamins C and A which are made in the body from the betacarotine in papaya are both needed for the function of a healthy immune system. Papaya may therefore be a healthy fruit choice for preventing such illnesses as recurrent ear infections, colds, and flu.

This highly loved tropical fruit was reputedly called "The Fruit of the Angels" by Christopher Columbus, In the 20th century, papayas were brought to the United States and have been cultivated in Hawaii, the major US producer since the 1920s. Today, the largest commercial producers of papayas include the United States, Mexico, and Puerto Rico.





Nutritive value of papaya per 100 gms.

Vitamins Minerals

Vitamin A : 1,750 Calcium : 20 mg

Vitamin B Thiamine Iron :0.3 mg

Riboflavin 0,04 mg Phosporus : 16 mg


Niacin 0.3 mg Potassium :470 m

Vitamin C 56 mg Fat. 0.1 gmA




+ Papaya contains the digestive enzyme papain and therefore
valuable for aiding digestion.

• The unique protein-digesting enzyme, papain and chymopapain have been shown to help lower inflammation and to improve healing from bums in addition to helping in digestion of proteins. The antioxidant nutrients found in papaya, including vitamins C and E, and beta-carotene, are also good at reducing inflammation.

• The ripe fruit is easily digestible and prevents constipation.

• Case studies indicate that Ns food taken alone for 2 or 3 days has a highly beneficial tonic effect upon the stomach and intestines.

• The juice of the papaya aids in relieving infections of the colon and has the tendency to break down pus and mucus.

• May help prevent cancer in organs and glands with epithelial tissue (ripe papaya). Papaya's fibre is able to bind to cancer causing toxins in the colon and keep them away from the healthy colon cells. In addition, papaya folate, vitaniin C, beta carotene, and vitamin E have each been associated with a reduced risk of colon cancer.

• Prevents nausea (includes morning sickness and motion sickness)

• The seeds are antihelmintic, for expelling worms and they are given with honey. Chew and swallow two teaspoonfuls of seed after each principal meal (three times a day).

• Papaya may be helpful for the prevention of atherosclerosis and diabetic heart disease. Papayas are an excellent source of vitamin C, E, and A (through their concentration of pro-vitamin carotenoid phytonutrients) three very powerful antioxidants.

• Papayas are also a good source of fibre, which has been shown to lower high cholesterol levels.


"Seldom in the course of Carigara's entertainment history has so many owed so much laughter and joy to so few" said a Balik-Carigaranon to her foreigner visitors and friends.

The spectacular event alluded to was the Mr. & Miss Bikini Open 2009, a stage presentation of six female and eight male aspirants, held at the Kan Gara Gymnasium last July 12, as one of the highlights of Carigara's 414th town fiesta celebration.

A few minutes after eight o'clock in the evening, six knockout beauties and eight macho-men walked to the center stage, welcomed by a cacophony of cheers and applause from an SRO audience, preening with beautiful faces and shapely figures, hoping for a win or place on the romp of fashion or silver screen. The contestants vied for honors in jeans wear, beach wear, bridal gown, barong Tagalog, lingerie, and bikini, and the prizes at stake.

From opening performance down to individual question answer portion and bikini competition, the 14 candidates enthralled the discriminating and enthusiastic crowd.

The competitors who came from different towns and provinces were: Arianne Briones of Dulag, Leyte; Sherlyn Catindoy of Alang-alang, Leyte; Shera Tagalog of Palo, Leyte; Shin Yoshimoto of Tacloban City; Jacky Yatar of Abuyog, Leyte; and Maria Imen Sabio of Manila. Among the males were Eduardo Go of Tacloban City; Dennis Royeras of Tanauan, Leyte; Jayson Selvia of Alang-alang, Leyte; John Hammond of Baybay City; Alain Budluy of Tolosa, Leyte; Jay-R Paleno of Tacloban City; Tyrone Morenos of Tacloban City, and Aries Rainos of Catbalogan, Samar.

While contenders faded-out to their dressing room to change attires and re-do make-up, an intermission number was presented by the Kan Gara Gay Federation Grand Champion in the Street Dancing Festival (Dingga:Madigas Category) during the Pintados-Kasayaan Festival 2009 in Tacloban City, Rodel Cabelin known as "Rodel A.K.A. Rootscrops" the outstanding local comedian; the Joyful Angels; the Maximum Survivors and the Saint Crew group.

The gym reverberated and swayed from laughter, clapping and joyful shouts of the audience, old and young as Rootcrops showed his funny antics ad-lib body language, facial contortion, and pulling his extended eye lashes, while performing his song number.

Adjudged winners in the major awards were:


Ms. Bikini 2009 Arianne Briones

I st runner-up Sherlyn Catindoy

2nd runner-up Shera Tagalog




Mr. Bikini 2009 Edward Go

I st runner-up Dennis Royeras


2nd runner-up Jayson Selvia

Arianne Briones also grabbed some minor awards - Face of the Nyt, Best in Beach Wear, Best in Lingerie, and Best in Bikini; Sherlyn Catindoy was named Best in Jeans Wear; Ms. Dettie Panis, Best in Bridal Gown; while Shera Tagalog brought home the "Ms. Husai" award.

For the male contenders, minor awards on "Best in Lingerie", Best in Barong Tagalog, Best in Jeans Wear, Face of the Nyt, and Best in Beach Wear were all reaped by Eduard Go. Jayson Selvia was honoured as Best in Bikini.

Judges were Manoleto Bolpa, manager of Bingo Leyteno, Tacloban City; Reynaldo Labro, proprietor of Breadman Cap Bakeshop and Leila's Collection in Tacloban City; Dr. Jurgen Pore; Ms. Myla L. Aguilar, Municipal Administrator; Police Chief Inspector Alfredo Tadefa; Mr. Odie, manager of Dettic Panis; Lanilo Macalla; and Hazel 0. Sullivan.

The success of the affair was due to Rodel Cabelin (Rootcrops), organizer and choreographer Carigara Mayor Anlie Go Apostol, Ms. Emelie Bargan Cahincoy, and Gerald Roca.

Host for the night was DJ Jasper of FM Radio in Tacloban City.

Major sponsors for the prizes and awards were Congresswoman Trinidad "Ebbie" Apostol, former Secretary Sergio Apostol, Engr. Ashley Alvero, Cindy's of Tacloban, Breadman Cap Bakeshop, Leila's Collection, Dettie Panis, Husai Spa, Ms. Edenrisa Eduardine Chua, Park 'N Go, Joebz Computer, Dana Souvenir & Flower Shop, Mrs. Hely Asoy. Bingo Leyteno. Raq Farm Food Garden, and a few others (unnamed).

A two-day live-in seminar workshop on Project MAKARET Sports Program was held in -Carigara II District Central School from May 22-25, 2009. Batch I was scheduled on May 22 and 23, while Batch II was on May 24 to 25 2009. Carigara District II participants attended the Batch Il schedule. The training was spearheaded by our Division PESS Supervisor, Dr. Rhodetia G. Orbino, assisted by the different Division Sports Tournament Managers, as speakers. The training aimed at attaining excellence in sports.


Carigara II District, host, opened the program at 9:00 AM. District Supervisor Bemardita C. Nivera welcomed the participants and, at the same time, talked about the handouts, part of the token for the participants on Life's Little Instruction which can apply to our daily life. Dr. Rhodelia G. Orbino talked about the purpose and the importance of the training. The first activity was the proper way of conducting the PFSTT, followed by actual performance and hands on activities.


The administrators attended the lecture on building a training program and how to accomplish the Annual Action Plan. In the afternoon, different speakers talked about factors influencing athletics performance. While the administrators continued on the planning of the sports activities for the Sports Annual Plan, the participating delegates on coaching and officiating, attended the sports or game which interested him/her most and would probably demand his/her expertise.


The following day, May 25,2009, the administrators continued with their sports planning and worked on the outputs required from them, while the coaches and officiating officials also continued with their outdoor activities.


At the closing program of the two-day seminar, the Carigara 11 District school heads distributed giveaways to the tournament managers and trainers.

Ruel L. Miralles, Head Teacher II

 

 
 

(continued from the May 26 issue of Budyong)

203. When traveling, leave your good jewelry at home.

207. Take along a small gift for the host when you're a guest.

211. Look for ways to make your boss look good.

214. Never miss a chance to dance with y our wife.

215. Write a short note inside the front cover when giving a book as a gift.

216. Never give a gift that's not beautifully wrapped.

220. Smile when you pick up the phone. The caller will hear it in your voice.

222. Pay your bills on time. If you can't write your creditors a letter describing your situation, send them something every -month even if it's only five dollars.

223. In the church always put something in the collection plate.

226. Life will sometimes hand you a magical moment. Savor it.

228.Hold yourself to the highest standards.

229.Make a habit of reading something inspiring and cheerful before going to bed.

230. Be as friendly to the janitor as you are to the chairman of the board.

23 Everyone loves praise. Look hard for ways to give it to him/her.

233.Tum enemies into friends by doing something nice for them.

235. When taking a woman home, make sure she's safely in the house before you leave.

237. Win without boasting. Lose without excuses.

238. Deadlines are important. Meet them.

239. Remove your sunglasses when you talk to someone.

240. Remember that a good example is the best sermon.

241. Put your jacket around your girlfriend on a. chilly evening.

243. Use a favorite picture of a loved one as a bookmark.

244. Trust in GOD but lock your car.

245. Send your mother-in-law flowers on your wife's birthday.

248. Share your knowledge. It's the way to achieve immortality.

250. Spend your life lifting people up not putting people down.

253. Own a comfortable chair for reading.

258. Never say, "My child would never do that."

259. Once a year, go some place you've never been before.

265. When declaring your rights, don't forget your responsibilities.

266. Perform your job better than anyone else. That's the best job security for you.

267. Dress respectfully when attending church.

268. "When someone has provided you with exceptional good Service, write a note to his/her boss.

271. Accept the fact that regardless of how many times you were right, you will sometimes be wrong.

272. No matter how old you get, hug and kiss your mother when you greet her.

273. Put love notes in your child's lunch box.

276. Never remind someone of a kindness or generosity you have shown him. Bestow a favour and then forget it.


277. Don't trust your memory, Write it down.

278. "When you get really angry", stick your hands in your pocket.

280. Visit friends and relative when they are in the hospital. You only need to spend a few minutes.

281. Attach a small Christmas wreath to your car's grill on the first day of December.

282. Become a tourist for a day in your own hometown, take a tour, see the sights.

288. Acknowledge a gift, no matter how small. More from the book.

Don't be thin-skinned. Take criticism as well as praise with equal grace.

Put your address inside your luggage as well as on the outside.

Remember that no time spent with your children is ever wasted.

Watch your attitude. it's the first thing people notice about you,

Read more books.

When opportunity knocks, invite it to stay for dinner. Be your children's best teacher and coach.

Hold your child's hand every chance you get. The time will come all too soon, when he/she won't let you.


MOST LIKELY JULY 17, 2010