WHAT'S HAPPENING
MARCH 28TH STATIONS OF THE CROSS
Please join us for this time of reflection on the passion and the death of Christ 7:30 after Mass.
MARCH 30TH CHARITY BASKETBALL
Game 9553 vs.P.B.A Seniors at 2:00pm Brebeuf High school Canned Goods, Pasta, Etc. For Neighbor to Neighbor would be appreciated.
APRIL 1ST EXECUTIVE MEETING
7:30 At Valentino's Restaurant (Upper Ottawa and Mohawk Rd. East) The Meeting room is undergoing a much needed renovation at this time.
APRIL 5th SOUTH DIOCESAN COUNCILS MEETING
10 AM to be held at Christ the King. Grand Knight and Deputy Grand Knight should attend mass celebrated before the meeting.
APRIL 7th CAR RAFFLE SALES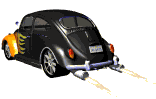 All week at mountain Plaza Mall, Volunteers are still needed to fill out some time slots. Call Campbell McDonald at 905-388-2847 or Ben Suva at 905-575-4265 for your much needed assistance.

APRIL IOTH LENTEN PASTOR SERIES
Thursday serving cookies and coffee at the gathering after mass in the Hearth Room with former Pastor
Father Phillip Sherlock.
NOMINATIONS NIGHT APRIL 22
At the Hearth room 7:30 during our regularly scheduled council meeting.
Guest Constable David Petz.

DEPUTY GRAND KNIGHT REPORT PROGRAM DIRECTOR
From Bill Sullivan, DGK.
Membership Director;
Recruitments March 29/30 after all masses and at Brebeuf H.S. before the basketball game at 2p.m.
Chancellor Report:
Vocation and Easter Cards sent to 19 Seminaries by Salvador Gulles
Service Programs:

Profile: The interim, Canada Life and Family Newspaper. 10 copies are donated monthly by our council to the parish.

National Walk for Life Ottawa, May 3rd more information to follow.

Please read this paragraph from Robert S. Coyea State Deputy report from March.
RE: Action Ontario State K of C information which I receive once a month:
Read Below.
This year members of the Federal Liberal Party are campaigning for the leadership of their party. If we want our federal leaders to truly represent us, we must let our views be known to them and inform them of our position on such key issues as Pro.-Life, Stem Cell Research and Same Sex Marriages. A letter from you and your council members would make clear our position on these issues. It will inform them that we will not support such positions which are contrary to our beliefs. In a recent article in the National Post, Sheila Copps stated that if she is selected as the Liberal leader, she will push for the legal recognition of gay marriages. It is our duty to let her and other candidates know that marriage is an exclusive commitment between a man and a woman. If our council owns a hall, we must not let candidates use it to support these agendas.

Family of Month- Report April 22 Meeting

Charity Basketball Team play for Neighbor to Neighbor

Bowling Team Ten Pin Strike Out Arthritis Charity Bowl, Our Four Aces.
Retention Committee:
We have executed our plan this week. I have our brothers working on this, we still have four more than two years to work with actually three. One brother moved away and it's just a matter of contacting the others we do not wish to suspend anybody for non payments. We have helped brothers in the past and we will do so now and in the future, Full Report on April 22 meeting.

COUNCILS PROGRAMS & ACTIVITIES
ROSE SUNDAY (Call Gary Thomas to book your time for selling the Roses)
Blessed Sacrament Parish,
305 E. 37th St.,
Hamilton, ON, L8V 4B5
Attn. Monsignor Roach
St. Margaret Mary Parish,
20 Idlewood Ave.
Hamilton, ON L8T I V9.
Attn. Father Bergie
Sacred Heart Parish
19 Viewpoint,
Hamilton, ON, L8V 2S4.
Attn. Father Downey
Topic: ROSE SUNDAY
Dear Monsignor and Reverend Fathers,
We hereby confirm our plan to sell roses at your parish after all Masses as shown below. Will you please arrange to have notice inserted in your parish bulletin one week in advance, as well make any necessary announcements.
We will be providing a written report indicating total monies collected from each parish, administration costs, and totals donated to Pro-Life.
Blessed Sacrament ------------------ Sat/Sun MayO3/04
St. Margaret Mary --------------------- Sat/Sun MaylO/ll
Sacred Heart ---------------------------- Sat/Sun Mayl7/18
We thank you in advance
Yours truly
Bill Sullivan, Deputy Grand Knight PH 905-318-3770 (Home)
St. Margaret Mary Knights of Columbus.
CC; Donald Stacey Gk., Garry Thomas Chairman
******
For Drug / Alcohol Abuse Poster Contest Results Per School
CLICK HERE

Our council was the only one in the district to participate. The four posters submitted by our schools will be submitted to the Diocesan Chairman, Wayne Caskanette for appraisal. Our District Deputy congratulated and thanked Bill for an excellent effort. WAY TO GO Bill.
Bowling for the Arthritis Society is scheduled for Mar. 30. Br.Hemando is the Capt. Call him for further information.
Golf Tournament: It was agreed that we would hold our own mini tournament this year.Locale and dates will be forthcoming .... in the meantime, consider arranging foursomes.....min.of 5 groups is a must!!!

General Meeting Mar. 18/03
Meeting was called to order at 7:45 p.m.
Opening prayer was offered by Fr. Bergie
Opening Ode was sung.
Attendance:
| | | | | | |
| --- | --- | --- | --- | --- | --- |
| Grand Knight | Pres. | Treasurer | Pres. | Trustee 3rd yr. | Abs. |
| Deputy Grand Knight | Pres. | Recorder | Pres. | Trustee 2nd yr. | Abs. |
| Chancellor | Pres. | Advocate | Abs. | Trustee 1st yr. | Abs. |
| Warden | Abs. | Inside Guard | Abs. | Chaplain | Pres. |
| Financial Secretary | Pres. | Outside Guard | Abs. | Lecturer | Abs. |

Guest speaker did not show.....
Minutes of the previous meeting were distributed and read by each member as they entered the chamber. Corrections and omissions were called for.---- none presented ---- recorded as read ... Br. Red.
G.K. Report:
Br. Don indicated a lot of his information will be forthcoming in his bulletin due the current week.
Thank You cards and letters were received from Jim Hannam and Mary Jo Dunn.
An invitation to attend the DIVINE MERCY SUNDAY CELEBRATION on April 27/03 3:00 p.m. St. Margaret. Mary Parish was received and read.
Br. Don has scheduled a charity basketball game to be played at Brebuef gym on Sun. Mar. 30 at 2:00 p.m. Admission will be non perishable food items which will be donated to Neighbor to Neighbor.
Chaplain's Address:
Fr. Bergie expounded on the benefits of having a Knights council associated with the parish. He thanked all the brother Knights for their input, assistance and cooperation regarding the various activities that have transpired throughout the year.
Treasurer's Report:
Balances remain of Charity Account .....$3.86 .... General Account .....$367.38
Financial Secretaries Report:
Membership Summary ... Total = 123 Insurance = 49 Associate = 74 Currently State is owed $350.00 and 35 members remain o/s in their dues.
D.G.K. Report:
Br. Bill indicates our recruitment Program continues after all masses on Mar. 29/30.
Fr. Bergie suggested that local awards be presented during monthly Masses conducted at the schools.
St. Daniels...1st Thursday of the month .... St. Margaret Mary ... 3rd Thursday of the month.
Car Raffle:-- Br. Red indicated 3700 tickets were sold at Limeridge Mall .... 177 books remain for
Mountain Plaza is scheduled for the week of April 7th .
Rose Sunday:--Gary Thomas Chairman ... Schedule as follows......
Blessed Sacrament ---------------- Sat/Sun MayO3/04
St. Margaret Mary ------------------- Sat/sun May IO/ I I
Sacred Heart -------------------------- Sat/Sun May 1 7/18
Contact Gary for your scheduled dates.
Parking Lot Attendants:-- Required for Easter Sunday ... Chairman to be appointed ... 5 attendants required at each Mass .... Please Cooperate!
Outreach Program:-- Aldo Sgro is our Chairman. More to come at the next meeting.
A number of money requests have been received and tabled for future consideration.
Good of the Order:
Sick:
Paul Pascua is in the Henderson Hospital. My inquiry on Paul found that he was up and walking around. I will go to see him. I am sure he would like to hear from you.
Alex Rowles is also sick and was not well last year. I am sure Alex would like to hear from you.
Brother Craig Kaduk just got back to work this week after surgery.
Our prayers go out also to .....Jim Hannam and Allesandro Veron,
Please pray for all the sick and the deceased members and their benefactors.
Unfinished Business:
Donate $35 to the Squires Annual Convention Program. $35 Basketball donated to P.B.A. for cooperating in charity basketball game. St. Margaret Mary School Spring Fling-Silent Auction.
New Business:
Blue Jay Baseball Games for Kids, report of executive discussion on this program Information sheets .
This is a very interesting program.
*****
MORE THAN INSURANCE
CONTACT BO CHAUSEE 905-765-4499*
OUR KNIGHTS OF COLUMBUS AGENT
*****
Motion to adjourn by Br. Aldo Seconded by Br. Red
Meeting adjourned at 8:45 p.m.
Vic Mattachini
Recorder
ESTO DIGNUS - BE WORTHY

JUST FOR LAUGHS
Snowmen fall from Heaven unassembled.
I am a nobody, and nobody is perfect; therefore I am perfect.
The most precious thing we have is life. Yet it has absolutely no trade-in value.
Everyday I beat my own previous record for number of consecutive days I've stayed alive.
How come we choose from just two people to run for President and 50 for Miss America?

For web site or technical problems or errors, please contact the Webmaster