The Christmas Social
Tuesday Dec. 03, 2002, 7 :30PM
CHAIRMAN Bill Sullivan
with help from Victor Mattachini, Angelo Venditti, Ernesto Adraneda, & Don Stacey. Click on Camera to see pictures from the event.

**************

Basketball free throw is set for:
Jan.ll, 2003 1 :30 PM as St. Margaret Mary school.
Chairmen: Victor Mattachini 905-389-1119
George Robinson 905-575-5861
Ray Baiardo 905-560-8108
The competition is open to all boys and girls, having three groups:
Ages 10 & 11 (boy's and girl's competition)
Ages 12,13,14 (girls competition)
Ages 12,13,14 (boys competition)
Any students up to and including age 14 attending high School are welcome to sign up. Participants can register at the schools in our parish.
**************
Substance abuse poster contest
no further info available at this time. The contest is available through all three schools in our parish.
**************
Vocations:
We are in need of a chairman to handle correspondence between our council and the Seminarians in our Diocese. The need is immediate. Please phone Bill at 905 -318-3770. Bill Sullivan has sent out 19 Christmas cards to our seminarians.
**************
Parish Communion Breakfast
is set for January 26. 2003, with two sittings. The first after the 8:30 Mass, and then after the 10:15 Mass.
Co-Chairmen: Victor Mattachini, and George Robinson. We need one more person to handle
administrative duties Please contact Bill Sullivan at
905-318-3770 if you can help.
**************
Parking lot attendants
we have been asked by our Pastor to direct traffic during peak seasons. The coming season is for the Christmas Vigil Mass at 6:00 PM on Dec. 24, 2002. You will be supplied with an orange vest, and if you want a whistle, you can have that too, however you will handle any noise complaints!!! We again require a chairman and ten good men.
Contact Bill at 905-318-3770.
**************
The Outreach program
This is a program to provide a visit by one Knight to any of our house bound Brother Knights. To also assist with rides to medical appointments, or just an outing, etc. One of our dependable brothers has volunteered before we are up and running. We need you now! Make this a family project
.
**************
Membership Report
Ernesto Adraneda new candidates were screened, passed by Fred Tofani and our Screening Committee. They were put through their first degree in our Head Room Nov. 11th by our first and second degree team chaired by brother D.D. Bob Chawlyk. Congratulations to our new brother Fred Koopsand Patrick J. Leprieur.
**************
Retention
If you have a problem paying your dues.905-387-1464. We all have to work harder to work harder to keep all of us retained. Some, approximately fourteen brothers are in arrears. Our committee is attending to his motion now
**************
Schedule update:
Dec. 22nd Packing Christmas basket - Meeting room
Dec. 23rd Delivery of Baskets In the Afternoon
Dec. 24th Tend parking for 6:00pm Mass. Orange
vests available (from Fr. Bergie to us)
**************
Executive replacements-Committee
and Chairman:
Chancellor-Ernesto Adraneda
Warden - Cipriano Mendoza
**************

Other Event: Church event (From Ben Suva) Valentines Dance February 14, 2003
**************
Committees:
October Phone Committee Alain Gagnon
Vocations- Chairman required
Parking- Chairman required
Host after Mass- Chairman required
Email Bulletin- We have one person in mind
Photographer- we could use two
**************
Sick:
Brother Nazario Ico's wife is recovering from a very serious sickness. A card and plant has been sent on your behalf to them. Nazario called me to thank us.
See the outreach program report regarding our fraternal report.
**************
Memoriam:
A mass was celebrated at St. Eugene's for all the deceased brothers and their families.
**************
Birthdays Anniversaries:
Next report I am gathering the information now. Surge for service.
**************
Church-Community-Council- Youth Family
**************
Squires:
a) We have an inactive circle at the moment.
b) At the present time we are co-operating with St.Lukes Council in forming a circle there. I will advise you of what is happening A.S.A.P.
**************
Family:
The Council Family of the months for September, October Brother Peter McAllister and
November, December-advise in January.
We hope to participate in the State Family of the Month Program in the future. Mr. And
Mrs. Angelo Venditti is helping me in this area.
**************
Past Business: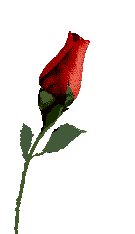 Be advised as approved, Rose Sunday funds 280 each to the pro-life movement St. Martha, Manor-Right to Life, Alliance for Life, Bishop Tonnos Sponsor.
**************
New Business:
Motion see Re School program cost Bill Sullivan to be read at Nov. 19th.
Request to buy a Book: $20.00 to support their Food Basket Christmas Program. Notre Dame Church I bought the whole book to make council name 9553, as this happens Nov. 22 (due to printers lateness the tickets arrived later).
**************
Pro Life Contact:
Gary Thomas. For any information please contact Gary.
**************
February Bishop Dinner:
We have 9 tickets at $45.00 left If interested call now 905-387-1464
**************
Fourth Deeree:
Please consider the Patriotic order. Contact P.P.G.K. PPDW.PFN. Ben Suva 905-575-4265
**************
Fundraisers Report: By Individual Chairman.
Entertainment Book Our goal is 24 Books to reach our profit of $6.00 /book. Paul has sold 40 to date.
Raffle Update:
Limeridge Mall Report --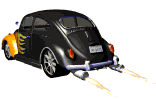 Car Raffle Update:
Only five weeks given to KOFC 5 Council Shopping Spree. Tickets have been well received by our other councils in district 8, 60,100 also 73, (67 Ancaster Waterdown Dundas.The Cathedral, we will send them books, other councils have asked me to send them tickets) This years (2003) draw will be on May 18th 6:00 PM at the International Plaza Hotel 655 Dixon Road Etobecoke, Ontario.
***************
Advertising again:
Channel 14 has been advised sent our Press Release.
CKOC\.Oldies awaiting OK.
CHML JCommunity Report.
**************