WHAT'S HAPPENED
Bert and Ollie Lopinski celebrate. Fifty years of marriage, "Congratulations"
WHAT'S HAPPENING
. Presell Communion Breakfast ticket after each mass last week
. General Meeting Jan 21- Guest C. Y .0. Speaker pre meeting 7:30 - John Spatazzo
. New Web Site -- Election for Recorder and inside guard .
Brother Venditti -- Special Daughter needs Financial Assistance through council.

Young workers could be of service to you?
Holy Family Parish Community young workers, a Church based group will repair or customize your furniture. Feel free to call Fr. Mike at 905- 544-3146 or Randy at 905- 544-9725 ( Parish Hall) for inquiry or to view their line.
Family of the Month Award,
Cathy and Bill Sullivan. Bill's wife Cathy does a lot of work for us, typing, etc. Volunteering together, they go with our church group Day to the good Sheppard, when they can. Congratulations.
Job vacancies Parking lot Service Chairman Pay Nil- Rewards intangible. Call Bill @ 905-318-3770

DEPUTY GRAND KNIGHT REPORT PROGRAM DIRECTOR
From Bill Sullivan, DGK.
Brother Knights, There is an immediate need for more of our Brothers to make use of the Adoration room. If you can donate but one hour to spend in silent prayer with our Lord please contact Br. Ben or Evelyn Suva at 905-575-4265.It is very important that we take action at once.
From the desk of the Program Director:
SPECIAL PROJECT: five stouthearted Knights braved the weather and some wild drivers to direct traffic for the 6:00 PM mass on Christmas Eve. Many thanks to those who participated
The next dates for parking lot attendants are: Palm Sunday Apr.13/03 and Easter Sunday Apr.20/03 WE NEED A CHAIRMAN TO CO-ORDINATE THIS PROJECT.
PRO-LIFE; for the distribution of the publication THE INTERIM, we need approval from the council for $ 200.00 required to obtain the special subscription.
TELEPHONE COMMITTEE is working well thanks to Brother Alain Gagnon.
COUNCIL ROSTER
Many thanks to our treasurer RICK ABANADOR for coming forward to be the chairman.
WEB SITE. Have you checked out our new web site? Many thanks to Br Fel Marpa
The above three areas are so important for communications within our council. Please make sure that you have supplied your E-mail address to Fel. Being able to send important news by electronic mail reduces our cost.
OUT REACH PROGRAM: waiting for a chairman to step forward!!!!!
VOCATIONS. We received a written thank-you from Fr. Mark Gatto, Director of Vocations for Hamilton Diocese, for the Christmas cards and notes of encouragement sent to the 19 men from our diocese in the seminary.
Br Salvador (Buddy) Gulles has come to the front to chair this important project. MANY THANKS BUDDY.
CAR DRAW REPLACEMENT CHAIRMAN, we know you are out there! Please step up to the bar.
Raffle Update:
Limeridge Mall Report --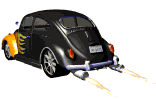 Car Raffle Update:
Only five weeks given to KOFC 5 Council Shopping Spree. Tickets have been well received by our other councils in district 8, 60,100 also 73, (67 Ancaster Waterdown Dundas.The Cathedral, we will send them books, other councils have asked me to send them tickets) This years (2003) draw will be on May 18th 6:00 PM at the International Plaza Hotel 655 Dixon Road Etobecoke, Ontario.
BASKETBALL FREE THROW: took place Sat Jan.11 at the council level. The Principals of all the schools involved have done a great job of promoting this worthwhile project. MANY THANKS to Br. Victor Mattachini, Br George Robinson, Br. Fel Marpa and Br. Ernie Adraneda for helping to make this a success.
SUBSTANCE ABUSE POSTER PROGRAM is under way.
There is some real competition arising among the students and the schools.
COFFEE SUNDAYS AT ST.MARGARET MARY: coffee, cookies, and Timbits were a welcome addition for parishioners after all the Masses last Jan.04/05.
Our council Warden, Cipriano (Cip) Mendoza has volunteered to chair the remaining two dates for the Knights. The dates are: MAR.01 & 02, MAY 03 & 04. Many thanks to Brothers, Ambrosio Fajardo, Angel De Leon, Tony Toreja, and other Knights (as well as Timmy Horton).
PARISH COMMUNION BREAKFAST JAN.26--- Tickets were on sale after all Masses last few weekends . Tickets had been sold after Mass and at the door the weekend Jan.25/26. Please check out our neat advertising

Other Event: Church event (From Ben Suva) Valentines Dance February 14, 2003
February Bishop Dinner: We have 9 tickets at $45.00 left If interested call now 905-387-1464
Fourth Deeree:
Please consider the Patriotic order.Contact P.P.G.K. PPDW.PFN. Ben Suva 905-575-4265

CHANCELLOR REPORT
Degree Dates:
1st Degree available January 20th St. Margaret Mary, 7:00pm - Candidates - Hearth Room -- Bob Chowlyk
2nd Degree January 23 Council 5860 @Upper James, 7:00pm - - Bob Chowlyk presiding.
3rd Degree FEBRUARY 9TH 2003 -Holy Cross King and Rosedale. Arrange for our Candidates to meet and go together. 3rd degree list with Ernesto, Don Stacey, Bill Sullivan.
A NEW YEAR, NEW WAYS (Actually Not) MUST DO ON OUR JOURNEY TO A BETTER COUNCIL
FINISHING OFF:

Where started reports Motion forms- Estimates for any request, we must have a piece of corresponding paper (not a suspicious thing, but necessary explanatory).

For every expense sample and approved by me must accompany the expenditure.

For every Event (a report suggested example) Entertainment Books ongoing if the chairman leaves you the next one will have to be necessary (history information) it can be improved etc. see Shopping Spree Report.
Some Wisdom- Plaudits and the Lighter Side
"A rare old guy once told me he was eighty, is now 90, Activity doesn't harm anyone, but inaction does. "
"Seven Days Between Mass Makes One Weak"-
Brother, when you see Bill Sullivan, Vic Mattachini, Ben Suva, Campbell McDonald, Norman De la Harpe and as Vic says "I don't mention names in case I forget someone". Paul, Ernesto Andraneda and Gerry Thomas, Ric Abanador, Tony Toreja, Cipriano Mendoza, Mr. Ico, Bert Lopinski, Jim Hannon, Hernando Lopez, Bob Chawlyk, Fred Tofani. Say thanks good and faithful Brothers, also our Pastor Chaplin Bergie,for affording us the opportunity to service our church school community, Sheila and our office staff.
Sick and Benevolent
Please pray for the soul of Brother Carmello Murmusa's father. I spoke to Carmello on the phone. Cards of sympathy to be sent on the behalf of the council.
Robert Batuista's father-in-law passed away a little while ago.
ADVERTISERS
Please contact Fel Marpa at the web site or Brother Don @ (905) 387-1464 or staceysden@aol.com .
(Brother pass the word, let a prospective Advertiser see our bulletin or the website.) Join us.
From the editor's desk: What the Brothers Said.
Brother- could we change our meeting night to the third Wednesday of the month?
Reply- Dear Brother- First I checked to see if the Hearth room was available, it is not. The RCIA have it on Wednesday.
Brother- Could we have the Executive Meeting on the same night as the General Meeting?, reason is everything will be current. This will be mentioned at the General Meeting. We hope that with the The website the Knightline Bulletin, the guest speakers appearance,More of our presence around the church, as in coffee hosting, parking help during peak holidays, we can attract more brothers.In fact at last Sundays sale of the Communion Breakfast tickets, we had two prospects approached the table.
Brothers - Thanks to all those who helped with the food baskets this year.
Final Thought
To add some interest? Pictures of your youth!! I ask you to submit if you have we will return them to you ASAP. Any pictures of yourself say at eight years younger or older. We will have to guess who is who - CONTEST PRIZES?
COMMUNION BREAKFAST
Sunday January 26th, 2003 - 8:15 -10:15
St. Margaret Mary School
Adults $4.00
Children $2.00
Great Menu - Super Chefs
A Family Feast Event!