Paul Stacey and Rudy Fasser busy charming the ladies for tickets in the name of Charity.
Will you be next years winner?
Looking forward to seeing you again.


Please support our friendly neighbour,
Fortino's the Supermarket with a Heart.
" Merry Christmas and a happy New Year "
.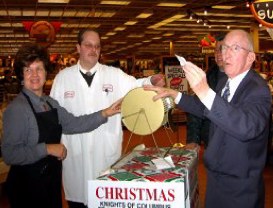 "And the winner is," Winning numbers were drawn by Fortino's managers Dec. 2nd.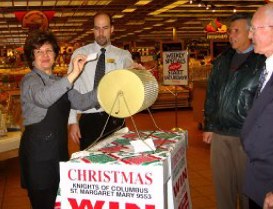 Another store manager is assisted by Fred Tofani and Don Stacey to pick more winners