Coalition Team for Change
Topic: Coalition for change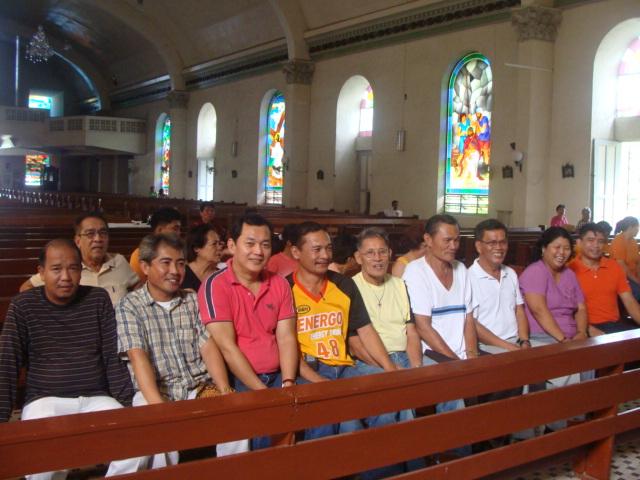 The "glory" of our town is no more; such that the majority of the townspeople are clarmoring for change. Accepting the challenge of becoming agents of change is a group of concerned Kalgaran-ons who have come together with a common cause to hopefully change the present administration come Elections 2010. Their pockets are not full of gold, but the hearts are full of the "real and sincere gugma" for our hometown.

It was just fitting that the Coalition Team for Change started day 1 of their journey in this political struggle with the celebration of the Eucharist, attended by members of their families. Each candidate shared a prayer of intercession, giving voice to the urgent needs of our community. Then, in a touching and symbolic ceremony, they put to flame all their concerns, aspirations and issues they want to courageously address. Drawing strength from this first step of giving thanks to the Lord of justice, peace and love, they filed their individual certificate of candidacy without fan fare.

We appeal to all concerned Kalgaran-ons to join in this crusade for change. Let our voices be heard through our actions!

"The rich and powerful take what they want. Let us be the "good guys" to provide leverage to the so called 'weak and oppressed' in our community."
Posted by FEL at 11:11 AM EST
Updated: 1 December 2009 1:12 PM EST